Themes of Grace, Refuge, Adoption Abound On Debut EP,
A Resting Place, From Worship Leaders Ben & Noelle Kilgore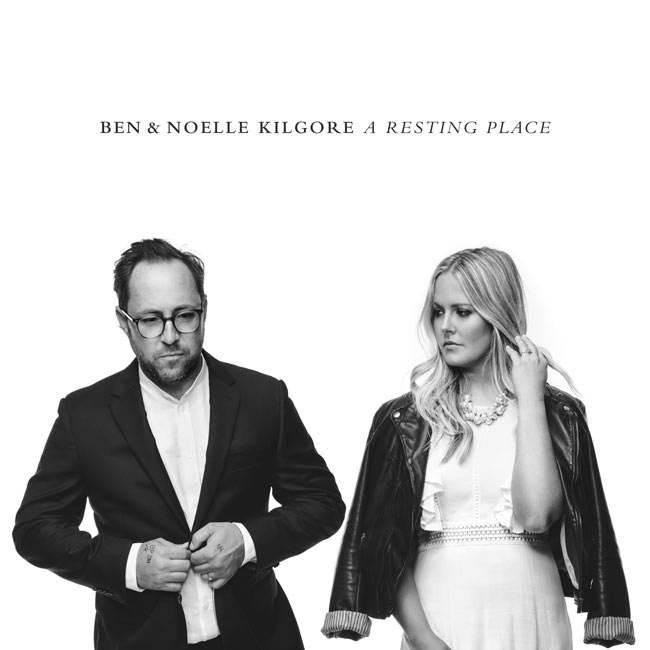 NEWS SOURCE: Integrity Music
October 25, 2018
Integrity Music and The Creak Music announce the October 26 global release of A Resting Place, the debut EP from husband/wife worship leaders Ben & Noelle Kilgore.
A Resting Place delivers new songs penned around themes of grace, refuge and adoption from the Oklahoma couple and guest writer David Leonard (All Sons & Daughters). Hopeful and meditative, with country-rock underpinnings, A Resting Place juxtaposes Ben's gritty voice of lament with Noelle's peaceful call to belief. It is a combination represented perfectly by stand-out tracks "Oh My Soul", "He Made Me, He Loves Me" and "Grace, Grace", the latter of which also includes guest vocals from Leonard.
The Kilgores, who serve on staff at Cornerstone Church in Tulsa, approach worship with a vulnerable honesty and passion to see others experience God's peace and transformative presence. "We want to lead people to know the person of Jesus," says Ben of both his and Noelle's personal mission and that of Cornerstone, a United Methodist community that strives to be "shaped by the Gospel for the renewal of all things."
The parents of three adopted biological siblings, Ben & Noelle say their journey through the heartbreak of infertility and the loss of a child, coupled with life in local church ministry, helped shape their music and their style of leadership.
"Leading worship, serving in a local church means you're walking with people through the best and worst… desperation, pain, redemption, hope," says Noelle. "It's a privilege to sing to God and to lead people in singing truth over themselves."
"You'll hear the Father's heart throughout our music and it's primarily inspired by experiencing His grace, love and redemption through adoption," she adds. "We've walked through fear, anger and overwhelming joy and we've learned to trust God in ways we never thought possible and to find our resting place in Him."
"I found in Him a resting place / And He has made me glad…"
A Resting Place was produced by The Creak Music and is available through digital sales and streaming platforms with song resources available through WeAreWorship.com and Integrity's ministry partners.
For more information on Ben & Noelle Kilgore, visit BenandNoelle.com and Facebook.com/BenNoelleKilgore. Follow them on Twitter and Instagram @benandnoelle.
About The Creak Music:
The Creak Music is a production team and independent label owned and operated by David Leonard, Seth Talley, and Brad King. Founded with the desire to help artists discover their voice, The Creak is committed to bringing artistry and creativity back to the recording process. Situated in Franklin, Tennessee, The Creak Music calls a nearly 100-year-old building its home. The studio is intentionally designed for comfort, creativity and community. For more information, visit TheCreakMusic.com.
About Integrity Music:
Integrity Music is part of the David C Cook family, a nonprofit global resource provider serving the Church with life-transforming materials. With offices in Nashville, Tennessee (US) and Eastbourne, East Sussex (UK), Integrity is committed to taking songs of substance to the local church and its leaders around the world. Integrity publishes many of the top songs in the Church, including "Great Are You Lord," "Revelation Song," "Open The Eyes Of My Heart," "In Christ Alone," "10,000 Reasons," "Here I Am To Worship," "The Lion And The Lamb," "Great I Am," and "We Believe," among others. Additional information is available at www.integritymusic.com.
###