JONATHAN MCREYNOLDS EARNS 50TH NAACP IMAGE AWARD NOMINATION FOR "OUTSTANDING GOSPEL ALBUM"
New Single, " Make Room " Enters Top 30 on Billboard Gospel Airplay Chart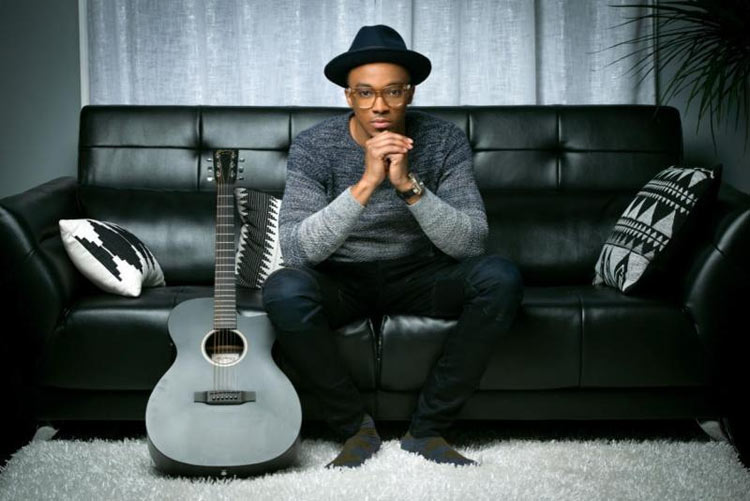 NEWS SOURCE: eOne
February 15, 2019
(ATLANTA) – February 15, 2019 - Entertainment One Nashville celebrates a 50 th NAACP Image Award nomination for Jonathan McReynolds, whose Billboard #1 album "Make Room" received a nomination for "Outstanding Gospel Album." The nominees for the 50th NAACP Image Awards were exclusively announced at the Television Critics Association's (TCA) TV One joint press conference with Derrick Johnson , President and CEO of the NAACP and Alfred Liggins , Chairman and CEO of TV One. The winners will be revealed during the Two-Hour LIVE TV special airing on TV One on Saturday, March 30, 2019.
Dove Award-winning, GRAMMY® and Stellar award-nominated gospel artist Jonathan McReynolds' current album "Make Room" debuted at #1 on Billboard's Current Gospel Albums Chart and #2 on Top Christian/Gospel Albums. It broke into the mainstream charts at #27 on Top Current Albums and #97 on the Hot 200. The live LP is his third full album and the fourth overall release for the 28-year-old musician. The album "Make Room" was previously nominated for a GRAMMY ® Award earlier this year. "Make Room's" lead single "Not Lucky, I'm Loved," reached #1 on the current Billboard Gospel Radio Airplay chart earlier this year. The albums current single, "
Make Room
," enters the top 30 on the Billboard Gospel Airplay charts this week.
As a brand new author, McReynolds' first book, "
Make Room: Finding Where Faith Fits
," draws on testimonies in scripture and from personal experiences to invite readers to make room for God in every area of life. McReynolds emphasizes that readers make room for God in public and private, mentally and spiritually in order to experience the fullness that can come only through an authentic relationship with God. "
Make Room: Finding Where Faith Fits
" is available now on Amazon.com.
The NAACP Image Awards is the preeminent multicultural awards show celebrating the accomplishments of people of color in the fields of television, music, literature and film, and also honors individuals or groups who promote social justice through creative endeavors. For all information and the latest news, please visit the official NAACP Image Awards website at
www.naacpimageawards.net
.
About Entertainment One
Entertainment One Ltd. (LSE:ETO) is a global independent studio that specialises in the development, acquisition, production, financing, distribution and sales of entertainment content. The Company's diversified expertise spans across film, television and music production and sales; family programming, merchandising and licensing; digital content; and live entertainment. Through its global reach and expansive scale, powered by deep local market knowledge, the Company delivers the best content to the world.
Entertainment One's robust network includes international feature film distribution company Sierra/Affinity; Amblin Partners with DreamWorks Studios, Participant Media, and Reliance Entertainment; Makeready with Brad Weston; unscripted television production companies Whizz Kid Entertainment and Renegade 83 ; live entertainment leaders Round Room Entertainment ; world-class music labels Dualtone Music Group and Last Gang ; and award-winning emerging content and technology studio Secret Location .
###