Jamie Rowe's Debut Country Album "This Is Home" Embraces Country Storytelling With An Arena Rock Influence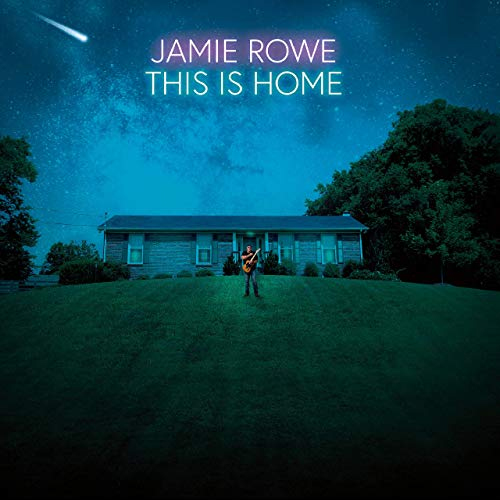 NEWS SOURCE: Jamie Rowe
August 5, 2019
Nashville, August 6th, 2019 - Guardian vocalist Jamie Rowe returns to the music scene with the release of his debut Country release "This Is Home" on August 16th, 2019. The album was produced by former Taylor Swift bandleader, Jamey Perrenot, mixed by hit engineer Billy Decker, and was entirely funded by fans on crowd-funding platform, Kickstarter.
Mostly known for his time as vocalist for Christian hard rock band, Guardian, "This Is Home" features 8 songs showcasing Rowe's instantly identifiable voice and strong songwriting. With a history of 13 #1 songs at Christian radio (Including tobyMac's debut single "Extreme Days"), Jamie has taken his love of modern country music and combined it with his knack for sing-along pop hooks, not shying away from the classic arena rock element that his international fan base have come to expect.
"Around 2014, I fell in love with modern country radio." says Rowe. "Everything I loved about songwriting seemed to be happening in Country music. It made sense to head there with my music. I've created a sound I call 'Two Shots of Country, Three Shots of Rock… mixed with a splash of pop'. I couldn't be happier with the results!"
The album features contributions from fiddle payer Ross Holmes, Steel Guitar from R. Smith Curry, and Zac Childs on Mandolin. In advance of release, "Let's Get This Party Started" and the title track "This Is Home" are available now on all streaming platforms.
With a fanbase that includes 15,000+ on facebook (not to mention 100,000+ on Guardian's facebook page), word of mouth will be a major player in getting "This is Home" heard. Jamie adds, "I truly think I have created what will be a hit record, it's going to be up to the fans to confirm that. I'm eagerly awaiting the results."
For more information, promo requests, a hug, or to arrange an interview, contact: jamierowe.com
###