EMILIA WALASIK RELEASES SINGLE AND MUSIC VIDEO FOR "GROWN UP"
Single and Music Video "Grown Up" set for release on 9/18/2020
Available HERE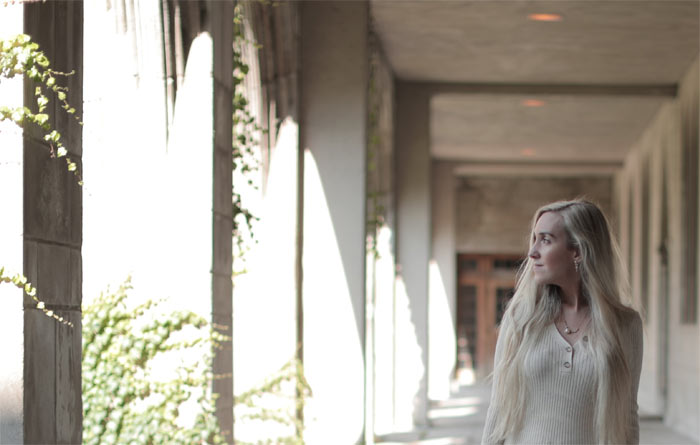 NEWS SOURCE: Amp It Up! Creative Consultants LLC
September 18, 2020
CHICAGO, IL | SEPT 18: Singer-Songwriter Emilia Walasik is transforming the Contemporary-Christian community through idiosyncratic storytelling that breaks genre stereotypes. In 2019, Emilia quickly grew in the Chicago scene with the success of her debut single and music video Daddy, featured as a tribute to her father who passed away. Today, Emilia is thrilled to announce her fresh new single and music video, "Grown Up", which is set for release on September 18th, 2020. "Grown Up" features the dichotomy of childhood and adulthood. Emilia had this to say about the single:
"The song 'Grown Up' has a storytelling narrative that explores the feelings and consequences of becoming an adult and in the process losing the carefree and hopeful spirit of a child. It expresses how through life's trials an adult gets caught up in a web of fear, lies, and competition. It expresses a longing to live with a different outlook and perspective, that of a child. To live in a way that is more pure, authentic, trustful, and joyful."
We all long for hopes and dreams that perhaps have been lost in the chaos and expectations of adulthood. For Emilia Walasik, she is not only living out her dreams but also bringing those difficult topics to light in a way that helps others to learn how to confront and embrace them. Chicago-based Singer-Songwriter/Contemporary-Christian artist Emilia Walasik is a Catholic musician and worship leader who started singing at the age of two and singing at Church at the age of 6. Inspired by a variety of acts such as Eva Cassidy, Joni Mitchell, Tori Kelly, Matthew West, Celtic Woman, Lea Salonga, and Rascal Flatts, Emilia combines distinctive storytelling with musical styles from pop, country, folk, classical-pop, and musical theatre defying genre stereotypes. Through her music, Emilia desires to help others to know the love, peace, and heart of Jesus through raw and authentic lyrical inspiration from her own difficult coming-of-age life experiences.
Well-known for her live performances and worship, Emilia has won over the hearts of music lovers from all walks of life. Performing at a variety of venues both nationally and internationally with her largest ranging audience of 2 million people in Krakow, Poland, Emilia has made dozens of appearances, all the while recording new songs. She has earned the admiration and affection of many, serving as both an inspiration and role model. Several of her major performances include: The Vatican for Pope Benedict XVI (2006), World Youth Day International Gatherings with Pope Francis in Poland (2016), and in Panama (2019). Aside from music, Emilia is a Disability Advocate for individuals with disabilities like her brother who was born with Down Syndrome. She is also a trained public speaker for the National Association for Down Syndrome and received the President's Volunteer Service Award in 2010 from President Barack Obama.
Watch the music video for "Grown Up" here. Emilia Walasik's single is now available here. To stay up to date on Emilia Walasik, be sure to check out her website here.
Follow Emilia Walasik:
###