MULTI-PLATINUM-SELLING HILLSONG UNITED DROPS SURPRISE LIVE CONCERT EXPERIENCE, "THE PEOPLE TOUR: LIVE FROM MADISON SQUARE GARDEN"
Recorded Live from the Iconic New York City Venue, the Full-Length Live Album is Available Everywhere Today, Accompanied by the Awaited Concert Film Experience Now Streaming on Amazon Prime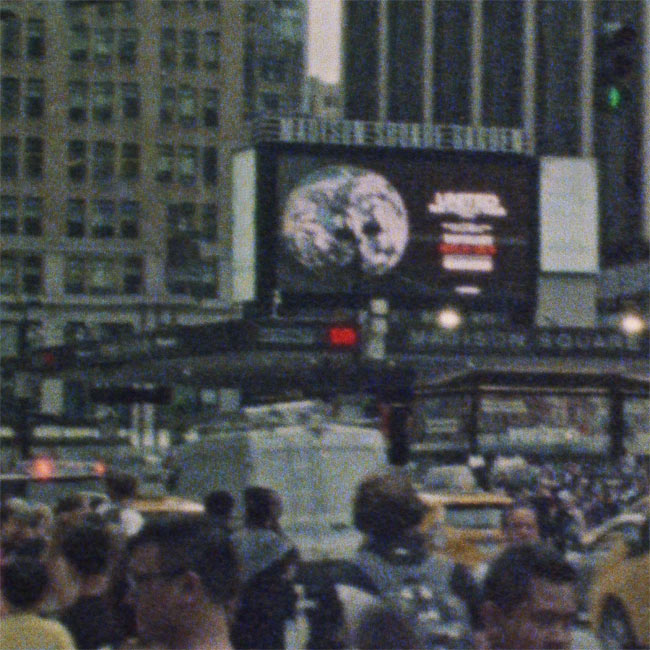 NEWS SOURCE: Rogers & Cowan
January 29, 2021
LOS ANGELES (January 29, 2021) — Today, multi-platinum-selling and award-winning Christian music powerhouse Hillsong UNITED released, The People Tour: Live from Madison Square Garden, theirlive full-length album recoded at the famed venue. The new release arrives with the accompanying concert film on Amazon Prime, free to stream for Prime members, making it among the few full-concert experience offerings for home viewers since the start of the global pandemic.
The People Tour: Live from Madison Square Gardenalbum and concert experience arrive during unprecedented times, where touring has been forced on an indefinite recess. The album and concert visual seek to offer fans a live Hillsong UNITED concert experience from the comfort and safety of their homes. Recorded during their 2019 "The People Tour," the 23-track release allows for an immersive listening experience from one of the most iconic music venues in the world, Madison Square Garden.
"Playing at MSG is a pipe dream no one really expects to become a reality. Even now, the fact that we had the opportunity to play such an iconic venue gives me chills. But this night was about way more than just a venue, and its significance lies in what it stands for— and why we have always done what we do," says Jonathon Douglass, of Hillsong UNITED. "We are simply a group of people who have always trusted in God, and poured our lives into creating an opportunity for others to experience who Jesus is and the grace He makes available for ALL. We are so grateful that we had the opportunity to capture what took place on that night at MSG. I don't say this lightly, it was a night we will never forget and a night are so excited to now get to share with the world. We believe it will inspire and encourage you wherever you find yourself right now."
THE PEOPLE TOUR: LIVE FROM MADISON SQUARE GARDEN Complete Track Listing:
Ready or Not
Wonder
Relentless (Remix)
Touch The Sky
Interlude
Behold (Then Sings My Soul)
Whole Heart (Hold Me Now)
Highlands (Song Of Ascent)
Broken Vessels (Amazing Grace)
Another In The Fire
What A Beautiful Name
Not Today
As You Find Me
The Stand
From The Inside Out / Came To My Rescue
Rain / Reign
O Praise The Name (Anástasis)
Starts And Ends - Amanda Lindsey Cook
So Will I (100 Billion X)
With Everything
Oceans (Where Fee May Fail)
Good Grace
Echoes (Till We See The Other Side) - Mack Brock
Hillsong UNITED is undisputedly one of the genre's most influential artists in the history of contemporary Christian music with more than 4.7 million global album salesand over 3.1 billion worldwide career streams. The group also remains the No. 1 Christian artist on all social media platforms with over 14 million followers combined.
For more information, visit www.hillsongunited.com or @hillsongunited on all social platforms.
About Hillsong UNITED:
Hillsong UNITED is a multi-award-winning, platinum-selling artist whose chart successes (repeatedly No. 1 on Billboard's Christian charts and up to No. 2 on Billboard 200) are only bested by the millions of lives they've impacted across the globe. Reporting over 50 million people singing from the Hillsong catalogue songs every Sunday, the modest band born from a youth ministry out of Hillsong Church in Australia, touts a reach of over 10.8 million across all major social network platforms to date, including over 2.1 billion minutes garnered from YouTube viewers. Comprised of an evolving, eclectic mix of musicians and songwriters, the band is led by Joel Houston and Taya, names that have become synonymous with Christian radio, dominating airwaves with every new release. Their last four studio albums have each topped the USA Christian chart, with "Zion" and "Empires" charting no. 1 ("Zion" recently also went Gold in the U.S.); "Oceans," written by Houston and band member Matt Crocker recently went triple platinum in the States, counting 200+ million streams and reigning on top of the Christian songs chart for a record 54 weeks. In studio, on tour or at home, Hillsong UNITED is committed to writing songs that speak truth, create a unique sound and connect people everywhere with God, evident by the success they've seen globally. With over 50 countries and six continents visited, Hillsong UNITED continues to sell out arenas and stadiums around the world, including sold-out nights at the Forum, STAPLES Center and The Hollywood Bowl in Los Angeles, The Toyota Center, Oracle Arena, Air Canada Arena, American Airlines Arena (Miami and Dallas), and Red Rocks to scratch the surface. Hillsong UNITED functions from the deep understanding that everything they do is an expression of a really extraordinary God doing what only He can do, through really ordinary people.
###
For more info on Hillsong UNITED, visit the JFH Artists Database.