CAPITOL CMG PUBLISHING EXTENDS PARTNERSHIP WITH ACCLAIMED PRODUCER AND SONGWRITER JEFF PARDO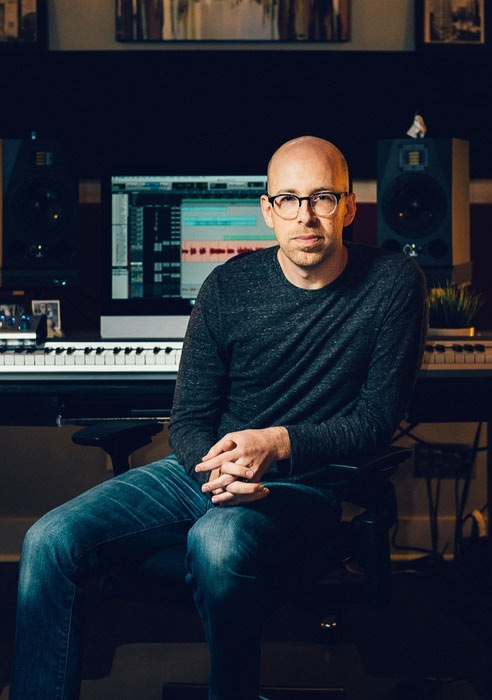 NEWS SOURCE: Merge PR
July 12, 2021
12 July 2021 - Nashville, TN - Capitol Christian Music Publishing announces they have extended their partnership with Jeff Pardo, re-signing him to their songwriter roster. Pardo, who has been a part of the Nashville music community since 2000 as a touring musician, producer, and songwriter (recognized with a GRAMMY® nomination, co-writer of "When Mercy Found Me" by Rhett Walker Band), continues to churn out the hits. He currently has five songs on the Christian radio charts, including Anne Wilson's "My Jesus," which Pardo co-wrote with the rising singer/songwriter.
"We're so grateful to continue this partnership with Jeff Pardo," shares Karrie Dawley, Vice President and Creative Director of Capitol CMG Publishing. "He's been an integral part of our writing roster for almost a decade, and we're confident the best is yet to come!"
A native of Chicago and graduate of Belmont University, Pardo's musicianship and songwriting have always been driven by and rooted in diversity. His versatility has resulted in cuts with top artists across multiple genres including Lady A, Mandisa, Zach Williams, Francesca Battistelli, Ben Rector, Micah Tyler, Danny Gokey, Tauren Wells, Matthew West, Austin French, CAIN, Jasmine Murray, Jesus Culture, Ryan Stevenson, Andrew Ripp, Josh Wilson, Unspoken, Rhett Walker, Chris McClarney, Travis Cottrell, Brandon Heath, I AM THEY, and many more.
"This year marks a decade for me at Capitol CMG, and there's nowhere else I'd rather be," Jeff Pardo says. "I'm beyond grateful to Brad, Karrie, Casey, and the entire publishing team for their continued belief in me. We've had some wonderful wins together, and I'm excited for what's next!"
Pardo also continues to find success in the Film and TV space with placements on networks such as ABC, NBC, MTV, E!, Fox, in the movie trailer "On The Basis Of Sex" (with "Can't Knock Me Down"), and a recent advertisement with Toyota.
ABOUT CAPITOL CMG PUBLISHING: Capitol CMG Publishing is the market-leading Christian music publishing division of Universal Music Group. Born out of the 2013 merging of EMI Christian Music Publishing and Brentwood-Benson Music Publishing, Capitol CMG Publishing is a full-service music publisher providing Creative Services, Copyright Administration, Rights Management, and Church Resources. Through its worship-focused community, Worship Together, and its choral-focused community, Brentwood Benson, Capitol CMG Publishing's Church Resources division is the leading resource for worship leaders worldwide.
Aligned with its corporate parents (Capitol Records and Universal Music Publishing Group) as well as the rest of the Capitol CMG, Inc. team (including Capitol CMG Label Group, Motown Gospel, Commercial Partnerships, and Corporate Services) Capitol CMG Publishing is uniquely positioned to serve and develop careers for its songwriter and publisher partners.
Capitol CMG Publishing's website includes full-service online licensing, a revolutionary and unique feature among Christian music publishers:
capitolcmgpublishing.com
.
###