DREAM Records Welcomes All Creatures To Its Roster
New Single, "[wonder working]" available today!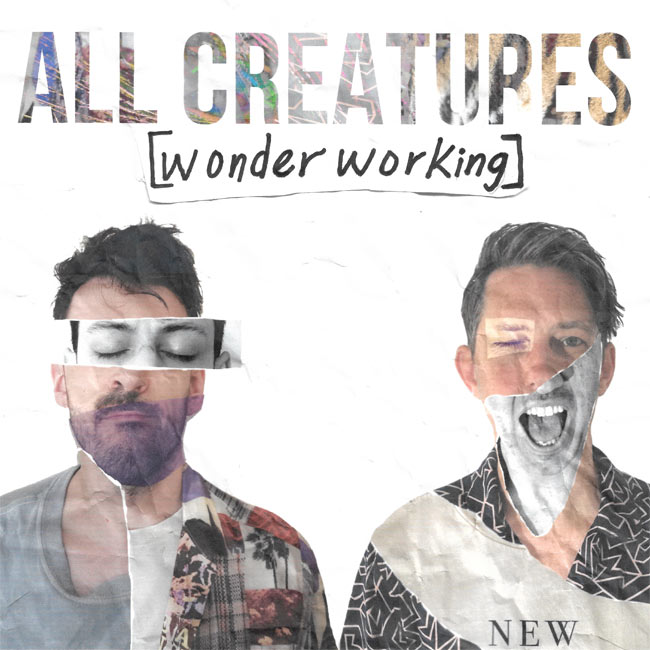 NEWS SOURCE: DREAM Records
July 16, 2021
Los Angeles, CA (July 16th, 2021) — DREAM Label Group is proud to announce that it has signed new group All Creatures to it's roster. Made up of Neon Feather and Chris Cron, the duo formed the group after it's single "Safe" came out. The guys will join Branan Murphy, The Color, Futures, Joel Vaughn and Matthew Parker to it's growing roster on DREAM Records. Their new single "[wonder working]" is available today on all digital retail outlets.
"Nothing about All Creatures was planned. Our formation, us signing with Dream…all unexpected, and that is what makes this whole thing so exciting. We're both going with wherever God leads." - All Creatures
"We are more than excited to have these guys on our roster. I've been a fan of both of them for a long time now and it's a dream come true to impact the Kingdom with their artistic style." - DREAM Label Group, Lance Brown.
You can pick up their new single here.
Connect with All Creatures:
ABOUT ALL CREATURES:
The best way to describe how All Creatures began is by saying God had a plan. Chris and Ben had been striving for years as solo artists, with not even a thought of starting a band or becoming CCM artists. When the two found themselves in a writers room together, all of that changed. It became clear that all of the experiences (failures and successes), and heart for people that Chris and Ben shared fit together in a way that only God could make happen. Now armed with Ben's production wizardry and Chris's vocals, All Creatures are poised to become your new favorite band, with their fresh perspective, every-dad compassion and youthful exuberance for life, starting with their debut single "[wonder working]" out on Dream Records.
ABOUT DREAM RECORDS:
DREAM provides artists with a genuine approach to how real artist development should be done. By allowing for a partnership as a business model, DREAM artists empower themselves to develop and carry out a real vision for their lives as they affect other people's lives with their music and message. Incorporating social media, press, radio and touring, DREAM is helping its artists grow together as a family. DREAM was founded in 2008 and has grown into multiple labels and a publishing company.
###