Curb | Word Entertainment's Sarah Reeves Pens Pandemic Anthem, "Years," Premiering Today (7/16)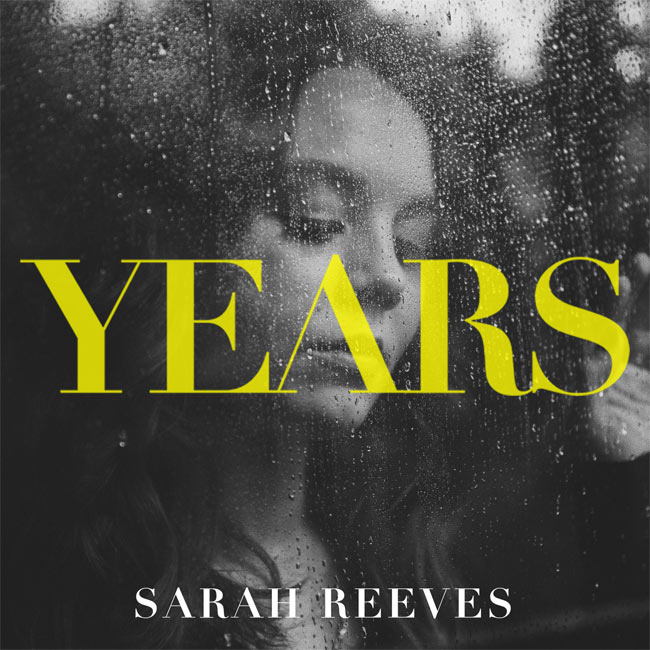 NEWS SOURCE: Curb | Word Entertainment
July 16, 2021
Nashville, Tenn. (July 16, 2021) — Curb | Word Entertainment pop artist and songwriter Sarah Reeves premieres poignant new song, "Years," today (7/16). The track, which Reeves penned at the height of the global pandemic, is a hopeful ode to an unprecedented year. Listen to "Years" HERE.
"Last year in quarantine, I decided to sit down and write out my feelings," shares Reeves of the resilient track. "I felt the heaviness of the world, yet I knew it wouldn't last forever. The hope would come, and we would look back with stories to tell. On the other side of it, I decided to have the song produced and that became 'Years.'"
"These are the days we'll talk about for years," Reeves reflects as she places a lyrical timestamp on this moment in history collectively endured around the world. Produced by Mokita, the introspective "Years" was co-written by Reeves, Ian Keaggy and John-Luke Carter and serves as the first taste of new music from Reeves since Life Love & Madness debuted in the Top 5 of the iTunes Singer/Songwriter album chart upon release last fall.
This year, Reeves has already dropped three new remixes of songs from that acclaimed album, including "Anxious (Mokita Remix)," "Not My Style (R3HAB Remix)" and "Dance To It (Luca Schreiner Remix)." Additionally, the songstress was recently featured on Armin Van Buuren's latest single, "Tell Me Why," and on The Belonging Co.'s "Eyes On You" and "Holy Sound," two tracks from their brand new full-length album, See The Light.
Stream or purchase "Years" HERE. For more information, visit www.sarahreevesmusic.com.
About Sarah Reeves:
Pop artist and songwriter Sarah Reeves signed her first record deal at age 18. For more than a decade, in addition to pursuing her own artistry, she has dedicated a vast portion of her career to writing songs for other artists and TV and film. Her music has appeared in Disney's Raya and the Last Dragon international trailer, promos for "American Idol" and UFC, and on television series across major networks like ABC, NBC, CBS, FOX and Netflix, among others. Reeves has also been featured on tracks by high-profile DJs, including Gattüso, Laidback Luke, Justice Skolnik, R3HAB, and Armin Van Buuren. Having amassed more than 49.7 million career on-demand streams, the Curb | Word Entertainment artist has garnered 23.5 million Pandora lifetime streams and over 36.6 million YouTube views to date. Sarah's latest album release, Life Love & Madness, which debuted Top 5 on the iTunes Singer/Songwriter album chart, is available now.
About Curb | Word Entertainment:
In 2016, Curb Records acquired Word Entertainment, combining two of the music industry's most respected brands, and more than a century of collective experience. Today, Curb and Word are two of the world's leading independent music companies. Owned and operated by Mike Curb, the Curb | Word family includes the labels Curb, Word, Squint, Fervent, Sidewalk, MCC and IVAV, as well as Curb Publishing, Word Publishing, 25 Live, Curb Films, Word Films, Word Entertainment, and Curb Sports, representing top artists and entertainers in Country, Christian, Pop, Rock, and Hip-Hop. For more information, visit www.curb.com.
###
For more info on Sarah Reeves, visit the JFH Artists Database.