BT WORSHIP RELEASES FIRST ORIGINAL SINGLE, "ETERNAL FATHER"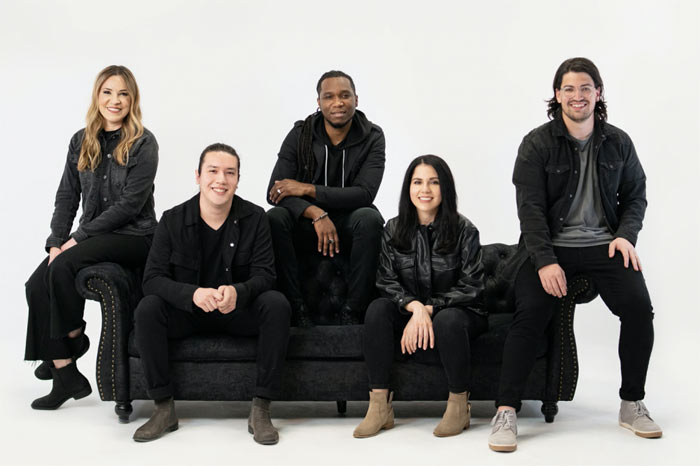 NEWS SOURCE: Marketing with Wisdom
July 23, 2021
McAllen, Texas — BT Worship, the musical expression of South Texas' BT.Church, announces the release of their brand-new single "Eternal Father," to all digital music outlets.

Although the collective has been writing original worship music for their community since 2017, this is their first widespread release of an original song — and their first chance to share the heart of what happens during BT.Church's gatherings.

"Eternal Father" is based on Ephesians 3:20-21, a passage BT.Church has recited after every service for the past three years: "Now to him who is able to do immeasurably more than all we ask or imagine, according to his power that is at work within us, to him be glory in the church and in Christ Jesus throughout all generations, forever and ever! Amen."

"We are believing God to do 'God-sized' things among us and He has," says BT Worship's Nidia Quintanilla, who penned the new song. "Seeing God at work among us stirs our hearts to say, '"we want more!'"

Produced by Samuel Ash, "Eternal Father" combines lyrics that invite God's miracles with resonant electric guitar and synth sounds. The track is a follow-up to the collective's debut single, a cover of Passion's "There's Nothing That Our God Can't Do."

Heading into the second half of 2021, BT Worship's diverse community of worship leaders, musicians, pastors and songwriters are gearing up for their upcoming debut EP, titled "Above | Beyond" — which includes "Eternal Father" and another yet-unreleased original song, "Glory to Your Name."

"We want to be a resource to fuel worshipers so they can transform their surroundings by the power of Jesus in their lives," Quintanilla says. "We want to see lives being transformed not just in our churches but our surrounding communities now and for generations to come."

"Eternal Father" is now streaming on your favorite music platform. For more information on BT Worship, visit www.btworship.com and follow them on Instagram, Facebook and YouTube.
About BT Worship: BT Worship is the musical expression of BT.Church, a thriving diverse community of believers in South Texas. BT Worship is made up of worship leaders, musicians, pastors and songwriters who love Jesus and desire to use music as a way of expression for believers to connect to Jesus by making eternal truths accessible.
###