FIRST15 WORSHIP DEBUTS NEW SONG "GOOD TO ME" TODAY
"Good To Me" Features Taylor Zebracki and Reminds Us That God Is Good All the Time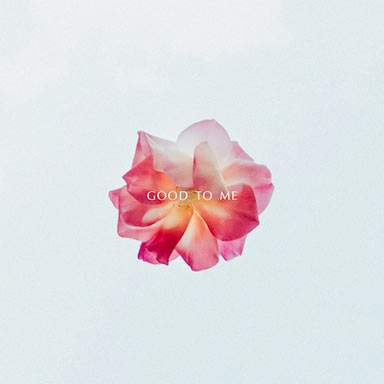 NEWS SOURCE: Epic PR
July 23, 2021
Nashville, Tenn. (July 23, 2021) – First15 Worship debuts their new song "Good To Me" featuring Taylor Zebracki today.
With lyrics like "When my strength is failing You will never fail me because you are good to me, so good to me," "Good To Me" reminds listeners that no matter what we go through in life, God is good to us.
"I am so excited to be releasing this song with First15 Worship," said Taylor Zebracki. "This song is so special because it reminds people that even if you can't see it, or feel it, God has good things in store for you."
Recent singles from First15 Worship include "Never Be The Same feat. Ashley & Bryan McCleery" and "Hide and Seek feat. Nikki Moltz." "Never Be The Same" reminds us that we can trust God with every single area of our hearts while "Hide and Seek" reminds listeners that they are fully known, and fully loved by God.
"With First15 Worship, we hope listeners will be able to spend meaningful time with God in new ways," said Craig Denison. "Our worship experience should extend beyond the church walls and so we are excited to release songs that can help guide people into connecting with God throughout the week."
Watch the lyric video for "Good To Me" here.
About First15: First15 was created with the confident belief that 15 minutes spent meeting with God each day can change your life. All of us are created with a need to personally know our Creator. We long to be fully known and fully loved. God is knocking on the door of your heart right now waiting to come in and meet with you. He longs to fill your life with his refreshing, life-giving presence. Take 15 minutes of your day today and simply let God love you.
About Taylor Zebracki: Taylor Zebracki is from Bradenton, FL and has been writing songs since she was 11 years old. When she was twelve, she saw a Taylor Swift documentary, which inspired her to pick up a guitar and begin backing her lyrics and melodies with instruments. Taylor currently lives in Nashville, TN where she is writing songs across all genres. Through her songs, she hopes to provide a space where others feel safe to express their emotions, find truth and truly just let it all out. Music is a beautiful exhale, and Taylor's songs are just that.
About Craig Denison: Craig Denison is an author, speaker and worship leader powerfully impacted by the simple truth that God would meet with his children. He is passionate about the Church walking in the fullness of relationship with God made available by the powerful sacrifice of Jesus. Craig writes, speaks and leads worship to help God's people enter into a lifestyle of continual and transformational encounters with their good and loving heavenly Father.
###