RICK LEE JAMES CHALLENGES THE CHURCH TO 'SHINE A LIGHT IN THE DARKNESS'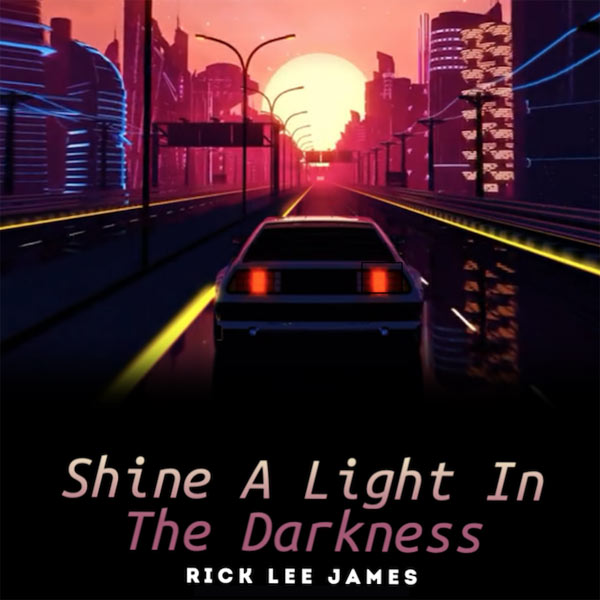 NEWS SOURCE: Turning Point PR
July 23, 2021
NASHVILLE, Tenn.— Acclaimed singer/songwriter and author Rick Lee James returns with his second single of the summer—the thought-provoking "Shine A Light In The Darkness," out today. The upbeat, guitar-driven track penned by James offers a challenging, yet hopeful, message for Christians in deeply divided times.

"The verses reflect Jesus' command to the Church to stand firmly on the Truth; to not give in to fear; and to be bearers of the Light," James explains of the song's theme." "The chorus was inspired by the famous Peace Prayer of St. Francis, asking the Lord to make us instruments of His peace."

"We are in such divisive times, and I believe the Church has a great opportunity to be countercultural if we will embody radical Christ-like grace," he adds. "Ultimately 'Shine A Light In The Darkness' is a message from Jesus to all of us—me included—to be what we claim to be. It's a call for all of us to take up our cross and follow Him."

The single arrives on the heels of last month's "You Are My Salvation." A poignant ballad lamenting the profound loss, grief and hardship precipitated by the pandemic, the song continues to strike a personal chord with listeners. Since its release June 25, "You Are My Salvation" has been featured on 19 Spotify playlists and is one of James' most played songs on both Apple Music and Spotify.

"Whether we want to admit it or not, 2020 was a year of loss for all of us," he says. "We can't fix what people have lost, we can only sit with them and help them find a way of living with the loss they have experienced. 'You are My Salvation' was written in the middle of the pandemic, so it deals with feelings of being unanchored by uncertainty, experiencing brokenness, losing battles, being overcome by sin, and for some, coming to life's final breath. Yet in all of these moments—in every loss, in life and in death—Jesus is our Salvation."

"As I've started to play concerts again, this song has been a helpful way for me to sing out the loss that many of us have experienced through the pandemic, while at the same time acknowledging the Hope of Christ that never leaves us," James says.

Rick Lee James is a singer/songwriter, worship leader, author, speaker and podcast host. His recordings include 2019's critically-lauded Thunder; 2016's Hymns, Prayers, and Invitations, and the 2013 live release Basement Psalms, among others. James' book, Out of the Depths: A Songwriter's Journey Through The Psalms, has been used as a textbook for the National Praise & Worship Institute at Trevecca Nazarene University, and he has been a contributing writer to Worship Leader magazine, Holiness Today, The Table and Worshiplife.com.

As a podcaster, James has hosted more than 400 episodes of "Voices In My Head," a show featuring interviews with such leading singer/songwriters as Andrew Peterson, Sara Groves, Keith Getty, Michael Card and Paul Baloche. He also hosts "Welcome To The Neighborhood: A Mister Rogers Tribute Podcast," celebrating the life and legacy of Fred Rogers.

For further information, visit rickleejames.com. Follow him on Instagram, Facebook and Twitter.
###