FIRST CHURCH WORSHIP'S NEWEST SINGLE, "SPEAK OVER ME" AWAKENS LISTENERS TO THE POWER OF GOD'S VOICE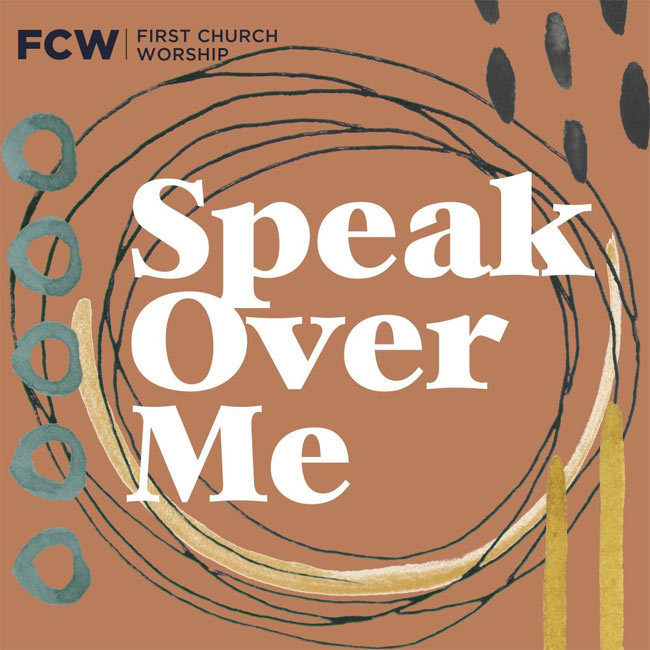 NEWS SOURCE: Marketing with Wisdom
July 30, 2021
HOUSTON, Texas — First Church Worship's second single of the year, Speak Over Me, is available now on digital platforms.

Following the June release of He Can, the Houston-based worship collective's newest single
leads listeners to a place of surrender and stillness to hear God speak. Both singles have resonated with listeners since their release, collectively garnering more than 35,000 total streams so far.

Produced by Daniel Kinner (mixing credits for artists including Here Be Lions, Lucia Parker, Christine D'Clario) and co-written by Worship Pastor Johnathan Dean, Recording Artist Charity Gayle (songs include Amen, New Name Written Down in Glory, Thank You Jesus for the Blood), Ryan Kennedy, Amanda Kinner and Daniel Kinner, Speak Over Me is a prayer for the living, active word of God to move and change hearts.

Throughout 2020, First Church Worship enlisted the help of Daniel and Amanda Kinner to oversee production and to lead as writing mentors. The couple officially moved from Nashville recently to join the First Church Worship Team. Speak Over Me is one of many songs the Kinner's have co-written with the collective.

"Our team started writing by talking about the power of just one word from God," says Dean. "We read Genesis and other instances in the Bible where He would speak and healing and change would happen. Our heart for this song was for people to feel and believe that He is moving. He has spoken. It's finished. It's done. The battle is won. Miracles are happening."

Inspired by Amos 5:23-24, the song's lyrics compel listeners to quiet everything but His voice.

"The scripture calls out the noise of our lives. What would happen if we were quiet and still enough to hear God speak?" Dean shares. "Through the lyric, we ask our creator, the one that spoke the universe and galaxies into existence with a word, to speak a word over us. What imagery. What power."

Dean says the song has already made a significant impact on their church, First Church of Pearland, and online. Written during the height of 2020, the team's desire was to write songs that would build faith and encourage — songs of thanks, hope and prayers that would cover their church during a difficult season.

"We've found that Speak Over Me has been an escape — and a hope that God can do anything in a moment."

For more information on First Church Worship, visit FirstChurchWorship.net and @firstchurchworship on Instagram. Listen to Speak Over Me here.


About First Church Worship: First Church Worship is a community of worshipers making up the local church worship team in the South Houston metroplex, at First Church of Pearland, Texas. It is their passion to create life-giving worship experiences with a chance for life-change. First Church is a global family of believers with a simple passion to pursue the presence of God and share Jesus Christ with others.
###