Celtic Worship To Release Morningtide October 8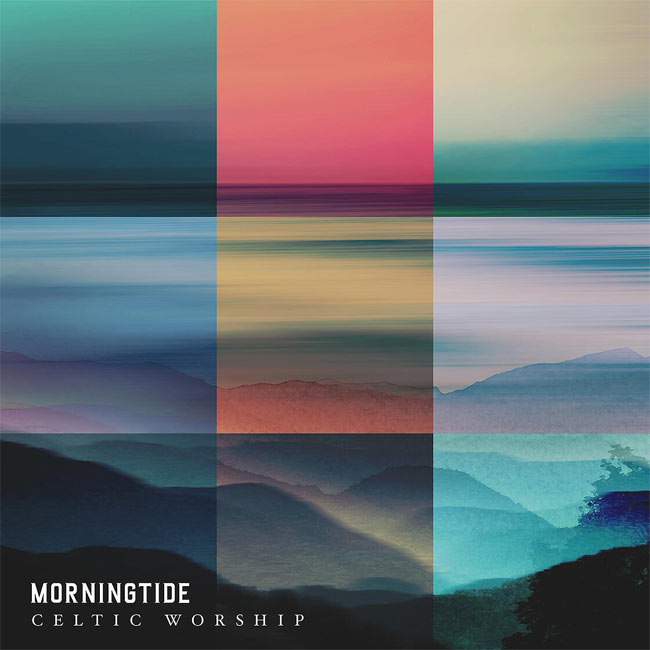 NEWS SOURCE: Integrity Music
October 5, 2021
'Morningtide' is Scottish band Celtic Worship's new 12-track studio album releasing on October 8th, which explores the rich concept of the cycle of night to day being a parallel to the journey of life with Christ. The rhythm of nocturnal darkness turning into the bright dawn is something that the Lord wove into Creation from the very beginning (Genesis 1), but it is also a picture of the binary movement from death to life - the ultimate change that Jesus enabled. 'Morningtide' proclaims God's faithfulness and His constant new mercies, crafting each song around the truth reflected by our daily rhythms. This cadenced movement is a picture of our faith, mirrored by the carefully designed album progression.
In parallel, Celtic Worship's driving force is a desire to worship God by exploring the depth, intense beauty and theological clarity of psalms and traditional hymns - a music that has been present in Scotland for centuries. 'Morningtide' allowed the band to spend time with the more distinctive elements of Scottish ecclesiastical music, giving them the chance to explore ancestral metrical psalms and the melodies they were often sung to. Yet, Celtic Worship bring a unique approach to their revisitation of such material as they infuse the native sounds of bagpipes and fiddle to bring these hymns to life and simultaneously intertwine new originals into the process. 'Morningtide' is characterised by an omnipresent sense of heritage, history, and culture, and highlights the undeniable artistic brilliance and stunning sense of connection between the band members: Naomi Stirrat on vocals, Steph Macleod on vocals and acoustic, Mhairi Marwick on fiddle, Scott Wood on bagpipes and whistle, Gus Stirrat on bass, Chris Amer on electric and Ifedade Thomas on drums.
Celtic Worship introduce a new album deep in theological imagery as they delve into the theme of morning – dark to light, night to day – capturing the fundamental shape of the Gospel on so many levels. The beauty and hope of this simple movement at the heart of 'Morningtide' seeks to point people back to the resurrection of Jesus, and then point them forwards with a hope that is real, true, life-giving and eternal!
Celtic Worship is a collective of some of Scotland's most talented folk musicians who approach worship from a unique standpoint, blending traditional and contemporary Christian music with the sounds of their native roots. Initially coming together as a one-off band for an event in 2017, Celtic Worship have since become established trailblazers in the Celtic Christian sphere; revisiting old hymnal treasures and writing new Scottish ecclesial music marked by the sound of their cultural and historical context. The band is composed of musicians from many different backgrounds and styles, including Steph Macleod, Mhairi Marwick, Scott Wood, Gus Stirrat, Naomi Stirrat, Ifedade Thomas and Chris Amer. The amalgamation of these distinct musical personalities and range of genres crowned with the unifying love of God makes up the standout sound marked by fellowship revealed in Celtic Worship's expression. Their mission is to combine their artistry as professional musicians with their deep love of Jesus and passion for sharing it through meaningful music. Celtic Worship have grown in the worship sphere far beyond their land, touring Scandinavia and reaching much of Europe with their rustic and complex sonority infused with the powerful sound of bagpipes, whistles, and fiddle.
After garnering over a million views online, the band's anticipated debut album 'Homeward' was released in March 2019. This project delved deeper into and further developed Celtic Worship's Scottish identity with new and old hymns being brought to life by their intricate interpretation. Their ever-growing audience profoundly connected with 'Homeward', finding graceful honesty in the band's devotion to recognise and celebrate their ethnicity in worship. There is something sobering in the acceptance and contemplation of one's culture, and Celtic Worship's exploration of the richness, majesty, and theological clarity of psalms and traditional hymns – music that has been present in Scotland for centuries – creates a soundscape reflecting the multifaceted beauty of the Kingdom of God.
Spurred on by their dedication to share the sound and experience of Christian worship with well-known hymns, inspiring psalms, as well as new material, Celtic Worship are releasing a brand-new album, 'Morningtide', on 8th October 2021. Since the launch of their first album, the success that has followed has been nothing short of amazing for the collective of artists. Not just in the form of views or likes, but by lives being touched and changed. The fruit of their liturgical art has been one of the greatest drivers and motivations behind 'Morningtide' – simply put, to see hearts and homes everywhere touched by the Gospel of our Lord Jesus Christ, hidden in timeless songs.
###