UNITED ANNOUNCES BRAND-NEW ALBUM "ARE WE THERE YET?" ALONGSIDE THE RELEASE OF THREE NEW SINGLES
HIGHLY ANTICIPATED PROJECT CELEBRATING THE PROMISE AND HOPE OF HEAVEN DROPS WORLDWIDE APRIL 29, AVAILABLE FOR PREORDER TODAY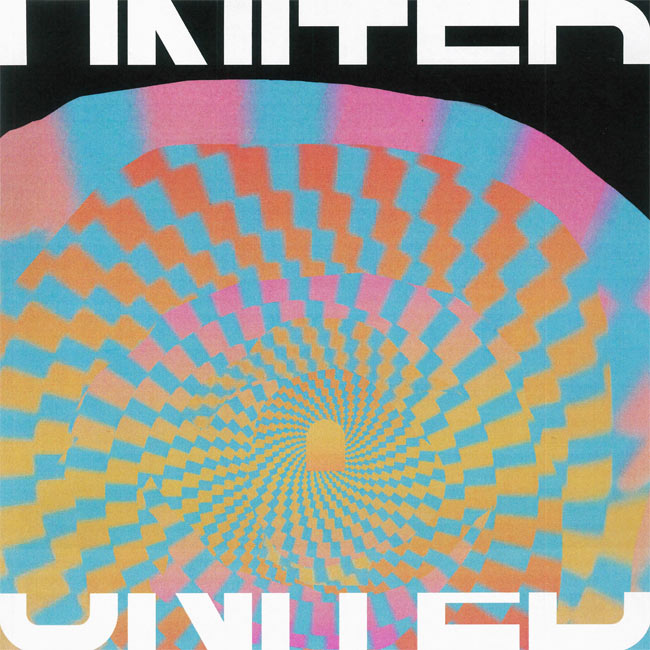 NEWS SOURCE: Rogers & Cowan
April 8, 2022
LOS ANGELES
(April 8, 2022) — Multi-award-winning and platinum-selling artist
UNITED
announces the upcoming release of their brand-new album
"Are We There Yet?"
Dropping worldwide on April 29, the highly anticipated 15-track project is available for
preorder
today alongside three brand new songs including "
God Song
," "
Blown Away
" and "
Show Me Your Heart
," all of which are featured on the forthcoming release.
Written by UNITED's Benjamin Hastings, Hannah Hobbs and Joel Houston, focus track "God Song" is a declaration of the majesty of the one and only God who is worthy of all honor, glory and praise both here on earth and throughout all eternity. It invites the listener to experience and respond to the awe of His greatness as the lyrics profess "
For You reign in realms we'll never find / And You dwell in worlds outside our view / Still You care to own this heart of mine / So I must be made to worship You
."
"'
Are We There Yet?'
embodies the feeling of 'all this future,' says UNITED's Joel Houston. "It is heavily entrenched in realizing, re-ideating, and repositioning heaven with songs birthed from a place of knowing that this part of the story is not the main part, and we have the gift of joy that is heaven no matter what our human experience is now. It's hopeful, it feels like the sun going down on a really long day, and excitement about what tomorrow could bring even though the sun hasn't come up yet. The journey of the album is set between the sun setting and rising. What you're leaving behind and what you're about to step into."
Most recently, the highly anticipated, multi-city co-headline Tomlin UNITED Tour kicked off in San Diego on March 29 to a packed house and has since played for thousands of fans in Los Angeles, Las Vegas, Phoenix, and Dallas. The 22-date run continues with shows set in major markets including Miami, Duluth, Newark, Washington D.C., Pittsburgh, and Chicago, before ending on June 17 at the Van Andel Arena in Grand Rapids, Michigan. Heralded as one of the biggest Christian music tours of the year, the Tomlin UNITED Tour is an intimate night of worship, where fans can together experience some of the biggest songs that have shaped modern faith today. For additional information and tickets, please visit
www.TomlinUNITED.com
.
Listen to "God Song" here.

Listen to "Blown Away" here.

Listen to "Show Me Your Heart" here.

Preorder "Are We There Yet?" here.

"ARE WE THERE YET?" TRACK LIST
Days Like These (TRUST U)
All This Future
Deeper Water
Show Me Your Heart
On Repeat
Delightful (The Sower Never Wastes A Tear)
God Song
Have Mercy On Me Now
Blown Away
What Love Is (Because You Died)
Know You Will
Sure Thing
Not Afraid
MMXXII (Interlude)
Chariot
For more information on UNITED, visit
www.hillsongunited.com
or @hillsongunited on all social platforms.
About UNITED
UNITED is a multi-award-winning, platinum-selling artist whose chart successes (repeatedly no. 1 on Billboard's Christian charts and up to #5 on Billboard 200) are only bested by the millions of lives they've impacted across the globe. The modest band born from a youth ministry out of Hillsong Church in Australia touts a reach of over 10 million across all major social network platforms to date, including 6 billion minutes garnered from YouTube viewers. Comprised of an evolving, eclectic mix of musicians and songwriters, the band is led by Joel Houston and Taya, names that have become synonymous with Christian radio, dominating airwaves with every new release. Their last four studio albums have each topped the USA Christian chart, with "Zion" and "Empires" charting no. 1 ("Zion" recently also went Gold in the US); "Oceans," written by Houston and band member Matt Crocker recently went triple platinum in the States, counting 200+ million streams and reigning on top of the Christian songs chart for a record 54 weeks.
In studio, on tour or at home, UNITED is committed to writing songs that speak truth, create a unique sound and connect people everywhere with God, evident by the success they've seen globally. With over 50 countries and six continents visited, UNITED continues to sell out arenas and stadiums around the world, including sold-out nights at the Forum, STAPLES Center and The Hollywood Bowl in Los Angeles, The Toyota Center, Oracle Arena, Air Canada Arena, American Airlines Arena (Miami and Dallas), and Red Rocks to scratch the surface. UNITED functions from the deep understanding that everything they do is an expression of a really extraordinary God doing what only He can do, through really ordinary people.
###
For more info on Hillsong UNITED, visit the JFH Artists Database.