Industry Vet Launches 'BE AMPLIFIED' in Partnership with Integrity Music, Creating a New Platform for Emerging Voices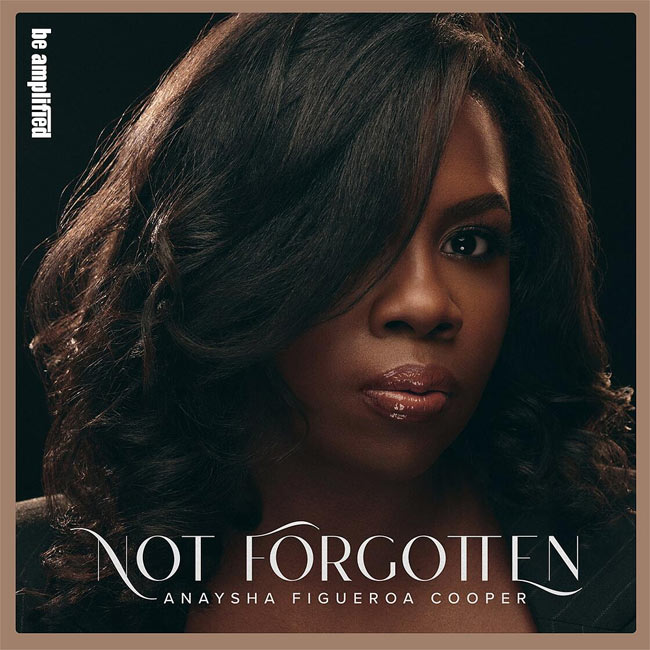 NEWS SOURCE: Integrity Music
April 15, 2022
15 April 2022 – Nashville, TN – Gospel Music Executive Stephania Andry-Wilkinson has partnered with Integrity Music to release a new music initiative titled 'Be Amplified'. At a time where there's much division and polarization, we want to bring a reason and a voice of hope in a culture that's constantly being redefined. As one generation champions the next, sharing their platform and influence through mentorship, investment, and empowerment.
Jonathan Brown, President of integrity Music says, "Since the first time I met Steph, I've always had a desire to partner and work with her. Her intuition, connections, and energy are a magnetic force not just in the industry, but in the lives of creatives that she champions. 'Be Amplified' brings all of Steph' s history and future desires to see emerging voices flourish while honoring those who have paved the way in Gospel music. My hope is this partnership will bring dignity and opportunity to discover emerging voices that will shape the future of the songbook for the church."
"Integrity Music is a great partner for this initiative because their heart is that of those willing to serve others. The vision of the Company lends itself perfectly to this effort as 'Be Amplified' creates an awareness of those who continually serve others and actively participate in the greater goal of creating songs, resources for the church, and music that impacts beyond our culture", says Andry-Wilkinson. Stephania is no stranger to Integrity Music as she started her career at the label in 1999 and helped pioneer some of today's most accredited singers and songwriters in Christian and Gospel music. This full circle moment comes at a time where music culture and faith need new voices more than ever as it is constantly being redefined.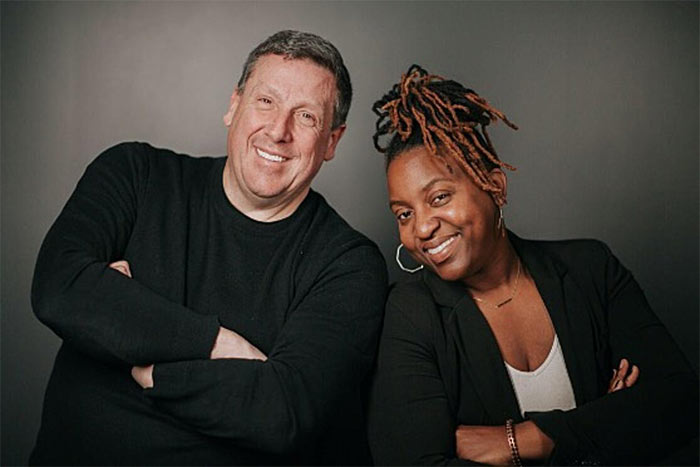 Integrity Musicís President Jonathan Brown and Stephania Andry-Wilkinson
"The first project highlights some of the best voices in Gospel Music," says the 22-year music veteran. 'Be Amplified' is a lifestyle brand that identifies champions in our genre. The initial voice from the release is New York's prize jewel Anaysha Figueroa Cooper with a passionate and heartfelt ballad titled 'Not Forgotten'. The single is available Friday, April 15, 2022 on all digital platforms.Those featured in this release are introduced by some of the most respected names in music. The personal contribution to support each of them serves as a true sentiment of their mutual respect and friendship.
A collection of voices that have served in the background and now are being brought to the light. Their voices, their stories and their songs are being told through this body of work. These powerful artists have served in the shadows without being spotlighted by anyone yet more than deserving to be amplified. Their hearts are felt throughout this collaboration, setting the stage for so many more to come. Be Amplified - they are more than deserving of this moment.

ABOUT INTEGRITY MUSIC
Integrity Music is part of the David C. Cook family, a nonprofit global resource provider serving the Church with life-transforming materials. With offices in both the U.S. and the U.K., Nashville, Tennessee and Brighton, East Sussex, Integrity Music is committed to taking songs of substance to the local church and its leaders around the world. Integrity publishes many of the top songs in the Church, including "Great Are You Lord," "Revelation Song," "Open The Eyes Of My Heart," "In Christ Alone," "10,000 Reasons," "Here I Am To Worship," "The Lion And The Lamb," "Great I Am," and "We Believe," among others. Integrity Music artists include Matt Redman, Lincoln Brewster, Darlene Zschech, Leeland, William McDowell, Paul Baloche, David and Nicole Binion, Sandra McCracken, Nashville Life Music, Selah, Thrive Worship, Local Sound, Sarah Kroger, Kees Kraeynoord, ICF Worship, InSalvation, Phil Thompson, Village Lights, Tim Timmons, Mission House, among others. Additional information is available at integritymusic.com

###