MISSION HOUSE INTRODUCE NEW ALBUM "LIVE FROM RALEIGH"
The only female duo in worship unwrap songs birthed at the heart of their community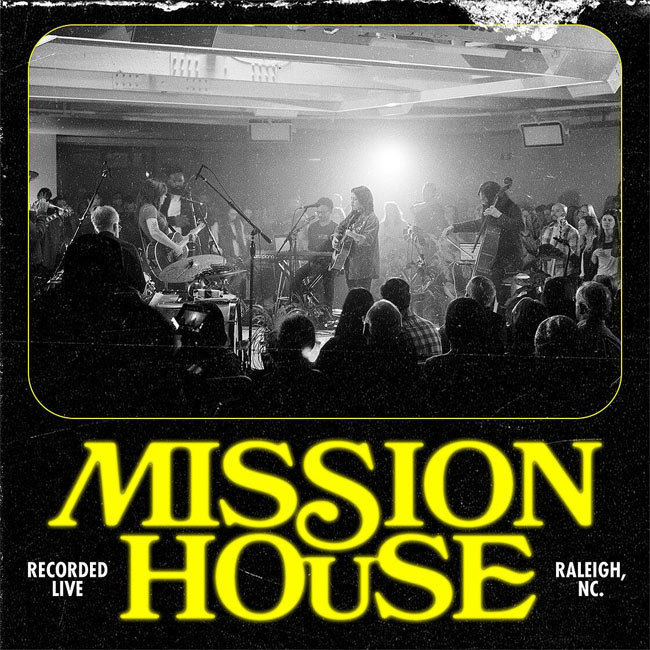 NEWS SOURCE: Integrity Music
May 27, 2022
27 May 2022 – Nashville, TN – North-Carolina's folk worship delta Mission House release new album 'Live From Raleigh' recorded in a room full of their friends. Made up of songwriters Jess Ray and Taylor Leonhardt - the only female duo in worship - Mission House introduce new songs as well as older tunes taken to new heights through the live context of this project. The band was formed three years ago, and with the last two years in a global pandemic, it's been a very interesting context in which to start! Jess shares, "We knew from the outset that the purpose of this band was to write "songs to sing together" which was a challenging vision to uphold in a season that required a lot of caution and caused a lot of isolation." This makes 'Live From Raleigh' very special. It's the sound of Mission House hitting the restart button as a band; of them finally getting to call their community together again to sing and shout and worship as a family, face to face. The new project was recorded in Taylor's home church and features 10 of Mission House's best songs played by a fantastic band and backed by 200-person-strong gang vocals from family and friends in attendance. 'Live From Raleigh' is a snapshot of the duo's community, where these songs were crafted and sung years before Mission House had a name. "We're thrilled to share this story with the world, inviting others into it and inspiring them to write their own version of the story," Jess concludes. 'Live From Raleigh' makes a statement that though the recent years have been heavy and lonely, we were made for God and for one another. Hope and Joy will have the last word.
Born in 2015 out of a community of friends gathered in living rooms and basements, Mission House is the creative delta formed by artists Jess Ray and Taylor Leonhardt. Aside from being the only female duo in the modern worship space, Mission House are set apart from other artists and groups by how they've been building songs that truly thrive in gatherings. Both Jess and Taylor are phenomenal storytellers, drawing people to who they and the community they are building not only through their songs, but also on stage and screen. With their new live album, the duo continues to establish their immense songwriting talent and musicianship. The friendship and shared vision behind Mission House create a beautiful and tangible space for intimacy, where people can commune with one another and with their Creator through simple and joyful folk/rock worship music.
Ultimately, Mission House are driven by their focus on people, and making worship that truly serves others as individuals first, and the body as a whole secondarily. It's not about hype, or flash, it's just real, intimate, heart-felt worship that is full of depth and reverence that helps us all connect more with Him, and each other.
Integrity Music is part of the David C. Cook family, a nonprofit global resource provider serving the Church with life-transforming materials. With offices in both the U.S. and the U.K., Nashville, Tennessee and Brighton, East Sussex, Integrity Music is committed to taking songs of substance to the local church and its leaders around the world. Integrity publishes many of the top songs in the Church, including "Great Are You Lord," "Revelation Song," "Open The Eyes Of My Heart," "In Christ Alone," "10,000 Reasons," "Here I Am To Worship," "The Lion And The Lamb," "Great I Am," and "We Believe," among others. Integrity Music artists include Matt Redman, Lincoln Brewster, Darlene Zschech, Leeland, William McDowell, Paul Baloche, David and Nicole Binion, Sandra McCracken, Nashville Life Music, Selah, Thrive Worship, Local Sound, Sarah Kroger, Kees Kraeynoord, ICF Worship, InSalvation, Phil Thompson, Village Lights, Tim Timmons, Mission House, among others. Additional information is available at integritymusic.com
###
For more info on Mission House, visit the JFH Artists Database.