RISING CHRISTIAN ARTIST ERIN CORRADO RELEASES "HIDING PLACE" TO ENCOURAGE LISTENERS GOING THROUGH HARD TIMES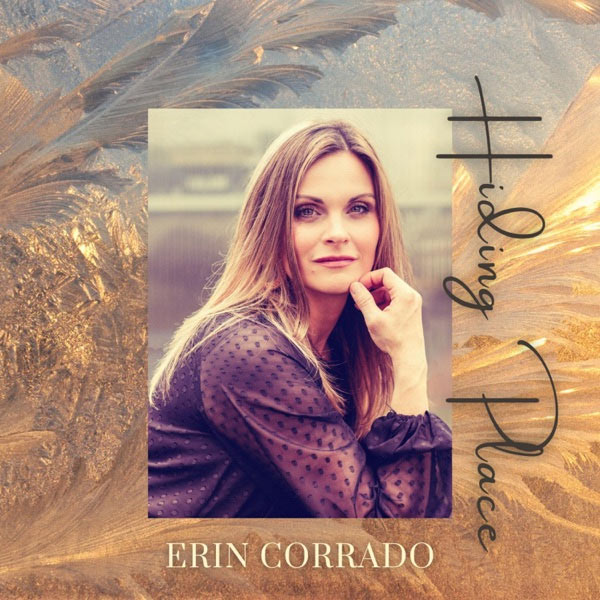 NEWS SOURCE: Marketing with Wisdom
July 22, 2022
CINCINNATI, OHIO - Rising Christian artist Erin Corrado releases her newest inspirational single, "Hiding Place," today to encourage listeners who are going through hard times to look to God.

Inspired by Psalm 61, "Hiding Place" describes how listeners can find refuge, protection and safety in God despite difficult situations that may surround them.

"I have always loved the imagery of a hand-made fort in the woods, a place a child would run to after school, or after having a bad day," Corrado said. "Much like a fairytale, God's presence and His ways are often beyond our understanding and explanation. God is able to transcend our own life experiences and what we may be facing in our day-to-day lives into comfort, peace, and solace."

Co-written by Corrado, Audrie Mouzakis and Matt Mouzakis and produced by John Strandell, the single is a culmination of many talented people coming together to use their talents to worship the Lord.


You are my hiding place
A refuge from this storm
You are the peace and rest
My soul is longing for
Here in Your presence
There is healing there is joy
I'm safe in Your hands
This heart is Yours

Corrado hopes "Hiding Place" will help listeners see that God is a high tower, a special place where they are accepted and loved and a steady, constant joy. The new single will be available on Reverb Nation, Spotify, TIDAL and all other streaming platforms.
About Erin Corrado
Erin Corrado is a singer-songwriter from a small town near the Blue Ridge Mountains of Virginia. She began singing on stage at the young age of four and through many musical experiences knew her talent was God-given. Erin graduated from James Madison University in Virginia with a minor in music industry. She recently began writing and releasing her own music in 2021 to encourage, uplift and point people back to the one source of hope– Jesus! While writing and releasing singles in 2021, Erin continued to co-write with other Christian music artists to create her first EP project, titled Throne Room releasing in 2022. To learn more about Erin Corrado, please visit erincorradomusic.com.
###