Amanda Danziger and Filipe Michael Release "Seasons Instrumental" on January 20, 2023
Seasons Instrumental is part two of their latest collaboration, Seasons, which paints musical pictures for each season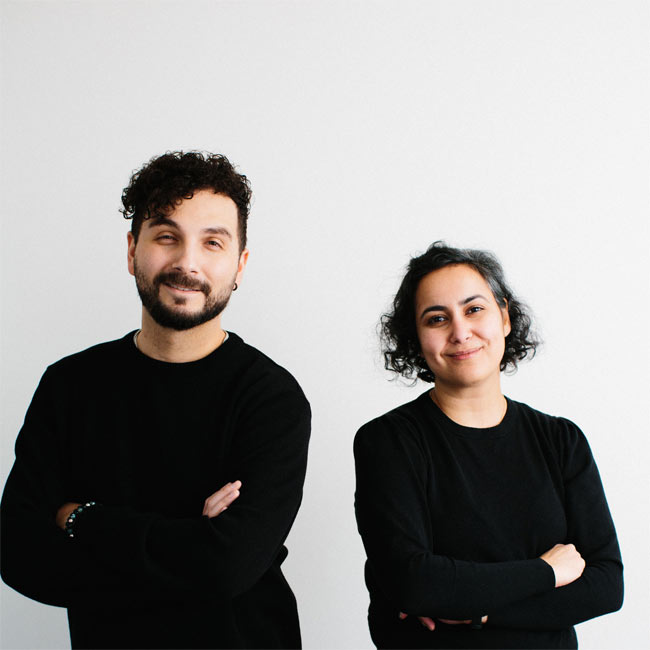 NEWS SOURCE: Amanda Danziger
January 11, 2023
Philadelphia, PA - Amanda Danziger and Filipe Michael will release part two of their Seasons EP, titled Seasons Instrumental on Friday, January 20, 2023. The project which initially launched in November was created to emulate cinematic soundscapes, which Danziger describes as devotional worship.
"Devotional worship is a place of listening and stillness," explains Danziger. "Over the years I have written every song I've done with my co-writer Filipe Michael, so I wanted to show that we are a team with our latest project Seasons. Filipe is the sole-composer of this project, while I have written the lyrics and melodies. Seasons Instrumental is going to give the listener a completely different experience — you'll be able to hear all the nuances and creativity my co-writer put into composing Seasons. I hope listeners go into a quiet place for this experience when it releases."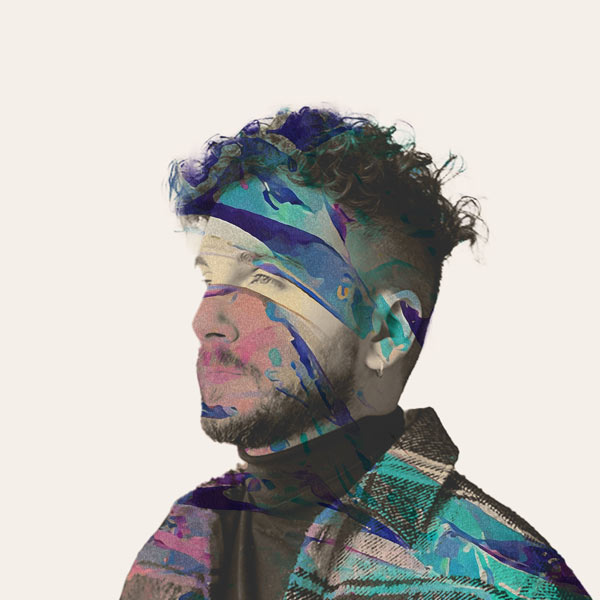 The Seasons In Sound
Seasons caps Danziger's musical journey through the year. Each season she teased listeners with singles included on the album, starting with "Vindicate" for winter, "Prison Walls" for spring and "Refining Fire" for summer. And in the final album release this past November, "Be Still" completed the seasonal journey with fall.
Each song in Seasons begins with a distinctive sound to evoke the season. "Vindicate" starts with the rush of a winter storm. Rain and thunder open spring's "Prison Walls," and the crackling of a summer campfire introduces "Refining Fire." For fall, the sound of walking along a leaf-strewn path in the woods begins "Be Still" (pre-save the Instrumental EP here).
"Each song is approached in a cinematic style that paints a musical picture of the season," Danziger shares.
With Danziger musically drawing the outline for each song, she relied upon producer and co-writer Filipe Michael to paint in the colors.
"Amanda and I collaborated on this project in a very unique way. Even though we are only separated by a state lines, we worked on this project remotely. Amanda would only provide a vocal track in our sessions and then explain what the song would picture — after that I would take over and compose the project," explains Mora. "When we would talk on the phone about the project, I told Amanda that I'm 'painting music.' This project gave me the fresh air that I needed to think outside the box. Together we created something beautiful."
Collaborating in His name
Childhood friends who met in church, Danziger and Michael have been collaborating since 2019, seperated by state lines – Danziger in Pennsylvania and Michael in New Jersey. Working remotely with musical sounds as their primary means of communication, they brought the album together.
"Soundscapes are like painting a picture and my part of our collaboration is to bring these visions to life," Michael says.
Adding spice to the soundscapes they create is that both come from multi-cultural backgrounds. "Filipe will joke with me that my melodies don't sound mainstream, and that's because of my upbringing. I'm a first-generation American after my parents moved from Egypt in the late 70s. I grew up listening to Arabic music in my home, so I find myself singing in minor keys and experimenting with the sounds of Egypt."
Michael grew up in Sao Paulo, Brazil though they first connected in an Arabic-speaking church. "We used to lead our peers in worship, and from then on, we've always known we would create a very special musical piece one day. Seasons is it," Danziger believes.
Recognition
After releasing the first song of Seasons with "Vindicate," Integrity Music recognized the unique contribution that Danziger made in the contemporary worship genre and signed her to a licensing deal through its Integrated Music Rights program. This allowed Danziger to remain an independent artist, but also gain access to a record label infrastructure and opportunities.
"The timing was all in God's hands. I was so excited for this opportunity because it came right in time for the launch of Seasons," Danziger states. "Seasons is a journey. It is a walk through of an entire year of thoughts, prayers, and life — and I'm grateful to launch this project with the Integrity team. They've encouraged us and helped us navigate throughout the entire process."
Seasons Instrumental arrives on Friday, January 20 on all streaming platforms. To learn more about Amanda Danziger visit www.amandadanziger.com or find her on most social platforms @amandanziger. Be sure to subscribe to her YouTube channel (@amandanziger) where you can experience visuals of the songs. To learn more about Filipe Michael visit www.filipemichael.com or find him on most social platforms as @filipe_michael.
Lastly, remember to pre-save their Seasons Instrumental — every save helps independent artists like Danziger and Michael to get their work heard.

Listen to Seasons | Pre-Save Seasons Instrumental
Praise for Seasons
"Amanda Danziger is really pushing the boundaries of what worship music is and can be. Nothing on this EP 'sounds' like what we know as 'worship music,' but the lyrics seem to lift up Christ in a more real way. The music is captivating, and the vocals and melodies do so much to get the best out of each song. The EP is put together with a lot of forethought and you can easily see the effort put in from both Danziger and Michael. Seasons would be a great listen to get away from the coming holiday madness for some quiet reflection and time of worship. The world may not know it yet, but Amanda Danziger is a star. Her heart for the music and for worshipping our Creator just make the experience that much better."
-Michael Weaver, jesusfreakhideout.com
"Every season brings with it memories of good times and bad, the places we've been and the lessons we learned. Each track on Amanda Danziger's Seasons evokes the different emotions, sounds, and imagery associated with their respective times of year, while delivering a window into the character of God. The instrumental opener track, "Seasons", breathes life into the album, as though we were waking up to the realization that time is passing, swiftly and surely. The sound of a ticking clock accentuates this realization."
-Laura Chambers, Today's Christian Entertainment
"There is always that indescribably out-of-this-world feeling you get when you get to listen to an artist like Amanda for the first time. Amanda Danziger has a voice of gold; one that you'd easily confuse for a mega superstar and the way she performs, owning the craft and showcasing passion will leave a lasting impression on any listener. Her music really transcends the spiritual boundaries and having a strong foundation through her church upbringing and also from her own personal experiences, she is now a vessel for the gospel and the best thing about her moving songs is that they reflect a very inner and deep reverence for God and his never-ending grace and love." – Derrik Tchie, Gospel Hydration

Check out Amanda and Filipe's exclusive interview on louderthanthemusic.com
###
For more info on Amanda Danziger, visit the JFH Indie Artists Database.