Cephas, Taelor Gray, & The Resistance Release "Criminals In Action"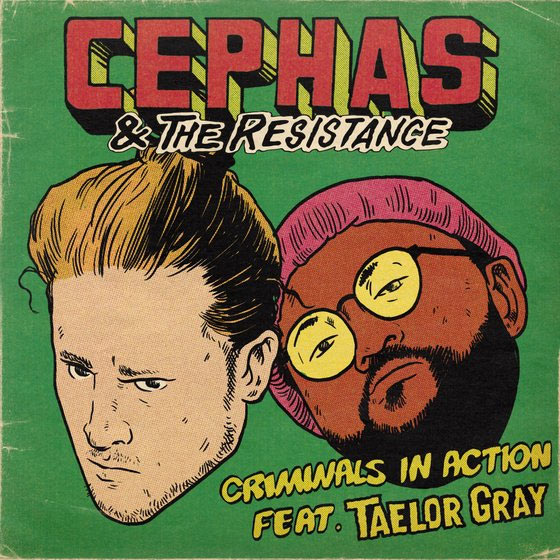 NEWS SOURCE: SOHH PR
July 21, 2023
"Criminals In Action" is the second single off the forthcoming The Resistance LP and features lyrical extraordinaire Taelor Gray. The beat boasts a funky acoustic bass and guitar line that immediately capture the listeners attention. In true Cephas fashion the topic is serious but the song is fun & playful. As the hook resounds "Criminals in action… they're corrupt… politics 101" it's as if we're being taken back in time to the 60's listening to reggae or the 80's listening to punk. The hook is a universal cry against the corruption we see in modern politics. Both Cephas and Taelor's verses are packed with powerful quotables and crafty wordplay. Whether you agree with them or not politically the song is playful and catchy regardless making it a great summer vibe for the masses.
Stream or download at your favorite digital platform.
https://lnk.to/9w5kl5
Connect with Cephas
https://facebook.com/CephasOfficial
https://instagram.com/cephasofficial
https://open.spotify.com/artist/6ullBRZTTK0lT7fUqbgbKD
https://twitter.com/CephasMusic
https://www.youtube.com/channel/UCc477rjesAYf-hx_mNuzbLA
Connect with Taelor Gray
https://instagram.com/taelor_gray
https://open.spotify.com/artist/581tKXVRFKxu6aSyhYMqan
https://twitter.com/taelor_gray
###