Futures Drops The 5th Track, "Holy Spirit" From Their Upcoming Album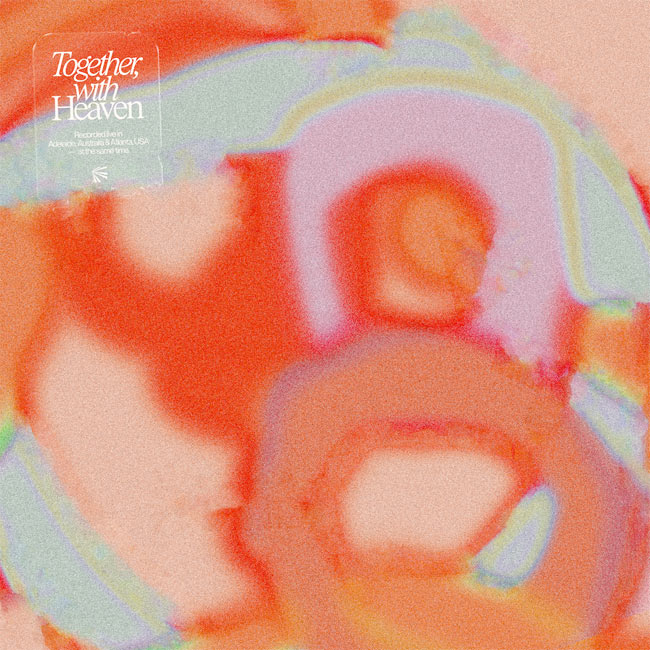 NEWS SOURCE: DREAM Worship
August 11, 2023
Los Angeles, CA (August 11th, 2023) — Today, Futures releases "Holy Spirit", the 5th track from their upcoming album Together, With Heaven set to release on August 25th. "Holy Spirit" is a powerful and hopeful track sung by singer Chloe Evans. The track was produced by Andrew Barlow and co-written by Danae Leslie, Mark Evans, Ryan Rolls. The track comes as an EP with the previous songs already released, "By Faith", "Life Laid Down", "Hidden" and "What A Life" apart of the collection.
"This has become an anthem across our global church; such an anointed and beautiful expression for our congregations to confess! Whenever we sing this together, from the very first line of confession there is a genuine hunger that stirs in hearts we see His presence meet us in tangible and powerful ways. We pray that faith comes alive, purpose is found, chains hit the floor and dreams restored in your hearts as you encounter His presence and worship on this song with us." - Chloe Evans, Futures
Listen or buy "Holy Spirit" here:

Connect with Futures:
Web | YouTube TikTok | Instagram | Facebook


ABOUT FUTURES:

In 2023, harnessing the passion of their global church, Futures recorded a globally unprecedented live album in 2 different countries at the same time. Thousands of people in both Adelaide Australia and Atlanta, USA, 'Together, with Heaven'. 16 heavy hitting worship ballads soon to be their sophomore live album, slated for release in early September.

Futures is the worship movement of Futures Church, a global church with locations across Australia, USA and Indonesia. Along the way they've topped the Australian Inspirational iTunes charts as well as the USA Christian Singles Chart with the release of Imaginations (2017), followed by their live album Just the Cross (2019). Their debut studio LP Hills & Horizons made waves in 2022 with 2 singles charting on Christian Radio, increasing a significant tide of streaming momentum with over 30 million lifetime streams to date.
ABOUT DREAM WORSHIP:
DREAM provides artists with a genuine approach to how real artist development should be done. By allowing for a partnership as a business model, DREAM artists empower themselves to develop and carry out a real vision for their lives as they affect other people's lives with their music and message. Incorporating social media, press, radio and touring, DREAM is helping its artists grow together as a family. DREAM was founded in 2008 and has grown into multiple la- bels and a publishing company.
###
For more info on Futures, visit the JFH Artists Database.