Electropop band
Crusoe
has been around since 2014, with 2015's three song EP,
Captivate
, their only music released to date. With their newest offering,
A Cure For Gravity
, listeners are treated to more of the catchy pop first established on
Captivate
, serving as a cohesive and crisp follow up. The band is comprised of three guys formerly of other bands, with Jeremy Spring, (Abandon Kansas) Dustin Burnett, (Zayde Wolf) and Darren Elder (The Wrecking) rounding out the trio.
To best describe the band, a few comparisons could be made, but none will fully capture the essence that is Crusoe. They sound in places like contemporaries Imagine Dragons, One Republic, AWOLNATION, or American Authors, though never exactly like any of them. If anything, it's the pop accessibility of each of these bands that they mimic, and this is a good thing, as it makes the album extremely listenable. In a way, these seven songs sound like the soundtrack for a group of smalltown teenagers taking a trip to New York City for the first time. "Standing On Lightning" kicks things off with a contemporary spin on the 80's new wave vibe with pulsing percussion. "Go Get It" follows with a stuttering beat, finger snaps, and uptempo swagger. "Just Move" saunters and sways, while featuring the lyrical encouragement, "pick up your feet/just move." The joyous song "Wild Ones" is immediately likable, and would fit well on radio with its sing-and-response approach. Track "Looking Up" is this reviewer's favorite song, with its insanely catchy hook and bouncy keyboard part pushing the song forward. "Living With The Lights Out" has a late-night dark hue to it, and is the slowest of the album. It's a nice change of pace leading into closer "Raise A Toast," which ends the EP on a similarly mid-tempo, though still accessible, note.
Ultimately, A Cure For Gravity is a confidently cool, well-produced, electropop album with a dark charm, and just a pinch of swagger. At a trim twenty-two minutes the fellas leave this listener wanting more, and here's hoping this is not the last we have heard from Crusoe.
- Review date: 11/17/18, written by
Josh Balogh
of Jesusfreakhideout.com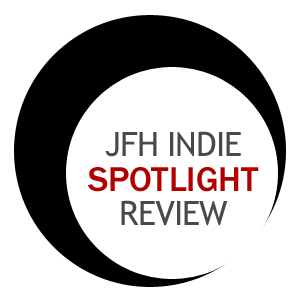 Record Label:
Morning Routine Collective

Album length:
7 tracks: 22 minutes, 50 seconds

Street Date:
November 9, 2018

Buy It:
iTunes

Buy It:
AmazonMP3
Standing on Lightning (3:02)
Go and Get It (2:42)
Just Move (2:57)
Wild Ones (3:02)
Looking Up (3:16)
Living with the Lights Out (4:06)
Raise a Toast (3:45)