The Alabama natives that make up the rock band
Strange Her
have been holding their own in the independent scene for a few years now. In an interesting and exciting turn of events, you'll be seeing the band members on the big screen as they play the roles of Jeremy Camp's band in the upcoming biopic
I Still Believe
. On top of that, Strange Her has a brand new studio album on their hands, and it's quite good.
Strange Her has a way with writing solid indie rock songs with catchy and oftentimes memorable melodies and hooks. Songs like "Matriarch of Manhattan" and "The Scarlet Cord" often pop up in the back of my mind, and occasionally it's not even the lyrics, but the melody that comes up. The band takes minor musical cues from bands like Brand New, Valleyheart, and My Epic, with a little As Cities Burn for good measure. That being said, it'd be a stretch to call Strange Her a copycat of any of these bands; they just exist in the same vein and they do it well.
Just to be clear: if the only thing you know about Strange Her is of their involvement with the Jeremy Camp movie, you might not know what you're getting into, because A Marginal Sea is very tonally, lyrically, and stylistically different than anything Camp has released. It isn't designed for AC radio stations, and the songs are actually pretty bleak. Strange Her's lyrics deal with the darker side of life: depression, anxiety, addiction, hopelessness, etc. While there's not really any sense of hope or solution to any of these problems offered in these songs, such as the blood of Jesus (though the closing track, "Speaking of Alan," does present a longing for rest in our eternal home), the band is also careful not to glorify any of them either. A lot of the songs seem very personal in this regard, but there's also some allusion that still fits in the album's context, like "Modest Drinker." This song is sung from the perspective of a man lost to his addiction and bad choices, a man who is "the example, used to scare kids out of Hell, spread my name like a cancer, it'll mean more as a cautionary tale." The chorus of the song is an all-too-relatable feeling for those losing the battle with sin: "And I'm never gonna stop myself, I'm not in control and I never was, I'll destroy us both before I ask your help, I'm nothing if not proud of the damage I've dealt." In short, thematically, the album is rather dark, but it's an excellent example of the things that people, Christian or not, struggle with.
Strange Her isn't a newcomer in the music world, but they are slept on and under appreciated. A Marginal Sea is a strong album that could lead the band to bigger things. I wouldn't be surprised to see them sign to a label in the near future (like Tooth & Nail or Victory). Make sure to give them a listen, as the album is available now.
- Review date: 8/10/19, written by
Scott Fryberger
of Jesusfreakhideout.com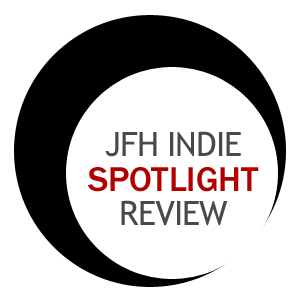 Record Label:
None

Album length:
12 tracks

Street Date:
August 9, 2019

Buy It:
Bandcamp
The Root of it All (3:51)
Matriarch of Manhattan (3:11)
Entropy (3:22)
Codeine to Kerosene (3:29)
I'm the Salt of the Earth - and the Salt in Your Wounds (4:18)
Hunting for Cortman (3:46)
The Scarlet Cord (4:01)
Edge of Our Escape (4:08)
Modest Drinker (4:18)
Atychiphobia (3:45)
Tides (5:03)
Speaking of Alan (3:49)