With a band name like
Knuckle Sucker
to grab listeners' attention, the only question remaining is could the music match the intrigue of the moniker? I'm happy to report that the self-described, "doxological punk-rock collective" based out of Huntsville, Alabama is more than up to the task on EP
Alien Righteousness
. With these five fast and furious tracks that are over in a flash, this is an introduction not easily forgotten.
Racing out of the gate, title song "Alien Righteousness" features a frenetic pace and blistering guitar solo reminiscent of fellow punk rock band Slick Shoes' most recent work, Rotation & Frequency. It's a fantastic opener and the album's best overall song. "Christ Our Holy Rest" follows, taking on the vibe of early Relient K material as a fantastic second track, as they continue to build on these two high-quality songs to begin the EP. "Jesus The Only King" adds some light screams to the mix for variety, while "Home" continues the pummeling bass and drum combo as we near the finish line of the tracklist. Lastly, the funky, bass-heavy "God Of Infinite Summer" brings the EP to a close with a thumping satisfaction on the album's second-best song.
Fans of punk rock and bands like the aforementioned Slick Shoes and early-era Relient K, in addition to others, like genre icons MxPx and newer indie artist Nate Parrish, will find plenty to like on Alien Righteousness. In fact, it may just be this listener, but you may find yourself also enjoying Knuckle Sucker enough to reach for the repeat button. Leaving listeners wanting for more is a feat not utilized enough, but they pull it off like seasoned veterans. With Alien Righteousness, these "bunch of dudes trying to start a punk-rock reformation from their garages" may just reach their lofty goal yet. In fact, I'll go so far as to say you may be hard-pressed to find a more frantically fun listen in 2020.
- Review date: 10/26/20, written by
Josh Balogh
of Jesusfreakhideout.com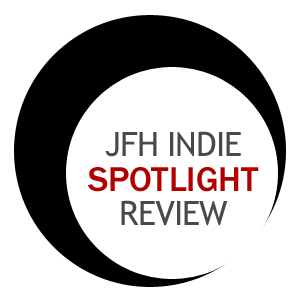 Record Label:
None

Album length:
5 tracks: 11 minutes, 16 seconds

Street Date:
September 14, 2020

Buy It:
Apple Music

Buy It:
AmazonMP3
Alien Righteousness (2:24)
Christ Our Holy Rest (2:34)
Jesus Is the Only King (1:59)
Home (2:20)
God of Infinite Summer (2:39)