Sarah Sparks
is the daughter of a pastor and a singer/songwriter. In 2014, Sarah released an album of songs based on and inspried by C.S. Lewis'
The Chronicles of Narnia
, a seven-song album in 2016, and now her newest release,
All I Have
. The album is a collection of songs from the past three years that she was not able to release -- literally because her computer broke. The eleven tracks present have an acoustic guitar and folk inspired sound for the most part. A lot of the songs are very minimalistic with mostly just acoustic guitar and vocals -- although other instrumentation is introduced throughout.
The first two songs prominently feature Sparks' beautiful vocals, but "Old Kentucky Sun" features her singing harmony with male vocals from Kenny Komatsu on lead. The song is an absolute favorite as Sarah's harmony is perfect, the guitar rythm is one of the most enjoyable present, and the harmonica is tastefully done in a way that adds to the presentation. Right there with "Old Kentucky Sun" is another really great number in "Saint Are you Burdened." The song is one of the most spiritual lyrically and mixes the same folksy vibe with that of a blues lead guitar playing throughout for a nice compliment. Sparks sings, "Come to your Savior again and again. For always He pardons and there is no sin that His grace can't attend." One of the most interesting songs on the album is definitely "Anthem," which tells the story of some ants and their queen. Both the lyrics and music are full of whimsy and they lend themselves to an enjoyable experience. "I'll Hold You Lightly" is the only song on the album that isn't acoustically fronted and features a light and playful electric guitar playing rythm. The vocal combination with Komatsu, from "Old Kentucky Sun," also returns for this one. "Psalm 131" is an open look at doubts and unbelief, but the lyrics also ask God for help to have the childlike faith descried by the psalmist. Sparks sings, "I'm asking what is the meaning of this? Your thoughts higher than mine, but Your plan I resist." The album finally comes to an end with another nice one in "All I Have."
From front to back, All I Have is both a fun and beautiful listen. The three-year wait yeilded exceptional results for Sarah Sparks. The acoustic singer/songwriter stuff is becoming more and more prominent and easier to do these days, and that creates a large pool of candidates vying for your attention. Once in awhile, someone special like Sarah Sparks stands out in the crowd and demands that you pay closer attention. Fans of music with a folksy vibe should defintely give this one a listen. Fans of C.S. Lewis, especially Narnia, are also encourgared to check out Into the Lantern Waste.
- Review date: 11/11/19, written by
Michael Weaver
of Jesusfreakhideout.com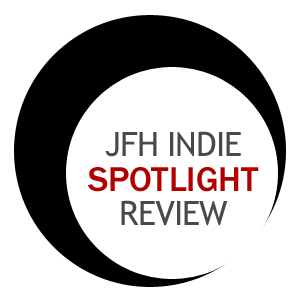 Record Label:
None

Album length:
10 tracks: 37 minutes, 31 seconds

Street Date:
October 15, 2019

Buy It:
CDBaby.com

Buy It:
AmazonMP3
Religion (2:23)
All This Time (feat. Kenny Komatsu & Frankie Leo) (5:00)
Old Kentucky Sun (feat. Kenny Komatsu) (3:46)
Saint Are You Burdened? (3:18)
Your Burden Is Mine (feat. Kenny Komatsu) (3:13)
Tell Me Have You Found It Yet? (feat. Frankie Leo) (3:55)
Anthem (feat. Kenny Komatsu & Frankie Leo) (3:04)
I'll Hold You Lightly (feat. Kenny Komatsu) (5:44)
Psalm 131 (2:48)
All I Have (feat. Frankie Leo) (4:20)