Singapore's Annette Lee finds plenty of ways to keep herself busy. From creating short films (that she also acts in) to penmanship (books and blogs) to being a singer/songwriter, she covers the gamut of artistry and entertainment. Some of her more recent work has arrived this year in the form of her debut EP,
All Our Achilles Heels
. Under the name
ANNETTE
, the singer gathered five of her original songs, teamed up with famed producers Ed and Scott Cash, and ended up with a solid EP that caught my attention from the start.
"Ready For A Savior" gets things going on a high note with a mixture of subtle guitar and some simply irresistable synth. The song is upbeat and flows in the same vein as artists like Carly Rae Jepsen (post-"Call Me Maybe"). The song stands out as an early highlight, as Lee calls out for exactly what the title suggests: she's ready to be saved from herself. "Remind Me" slows the pace considerably for a softer ballad that springs out of the darker times in life. A bit more like Ellie Goulding this time around, the song features some dance music-style synth in the hook and some wonderful violin from time to time. The message can resonate with all believers: "I just need a little bit of light, I just need You to come and cry with me, and remind me that You love me, I know it might sound like a huge cliche, but I hope it never becomes that way, You're the only thing keeping me breathing, so remind me that You love me."
"Like Fireworks" is another upbeat tune with a danceable beat, but it's also a bit of a weaker moment on the album. Some of the trance sounds are great, but the hook, melody, and most of the music just falls short of the rest of the EP and does little to make the song memorable. "None Good" seems to vaguely borrow from Psalm 53 and Romans 3. The song is a bit unique for the EP, as it almost carries the cadence of a rock song. The instrumentation is still heavily electronic, but it's more moody and Muse-like in its approach (save for the guitars). The tone changes quite a bit for the closing track. The most overtly Christian song of the bunch, "All He Had" tells the story of a man who wanted to gain the world, but got to the top and found nothing to gain, for "all he had was an empty heart of holes." The majority of the songs focuses on the man's mistakes, but it ends on the most hopeful of notes, when he calls out to Jesus: "And for the first time he prayed, 'Oh God, this can't be living, I fought, I paved my way, but I must have lost a step or two somewhere."
When a modern pop artist comes out and makes a good album, it's certainly something to celebrate. A great many pop artists are products designed by record labels to make money with no regard for artistic integrity. ANNETTE does not fall into this category. She tells her story while writing strong and catchy melodies to go along with the interesting dance and pop music that rivals any mainstream artist. All Our Achilles Heels is an EP I'll definitely be revisiting when I want some refreshing pop music.
- Review date: 11/1/17, written by
Scott Fryberger
of Jesusfreakhideout.com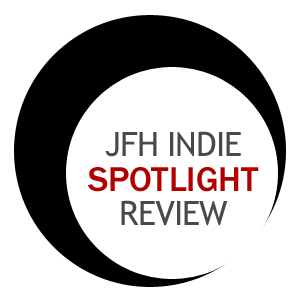 Record Label:
None

Album length:
5 tracks: 19 minutes, 20 seconds

Street Date:
September 20, 2017

Buy It:
iTunes

Buy It:
AmazonMP3
Ready For A Savior (3:21)
Remind Me (4:33)
Like Fireworks (3:53)
None Good (3:45)
All He Had (3:48)