Amid the Crash is an alternative rock band from Austin, Texas, that spends a lot of their time playing local shows in all the nearby towns. The band is fronted by J.R. Taylor, who, for local fans, may recognize his name as the worship leader at Austin Christian Fellowship and one of the founding members of contemporary indie band TaylorWise. Citing influences ranging from Fear Factory to Sunny Day Real Estate, Amid the Crash compiled six of their songs and went into the recording studio in 2008. What came out was an EP of the same name. With the Fear Factory influences being extremely minute, the band crafted an EP that serves as a good starting point for their musical careers.
Amid the Crash has strengths and weaknesses that are pretty easily distinguishable based on these six songs. Of the six, the first three display their strengths the best, which mainly lie in the musicianship. They have some pretty talented musicians, whose skills really take center stage, more so in the faster-paced songs than the slower ones. "'Til I Return" features some great guitar work (including a very well-played guitar solo) that is backed up by a smooth bass line (though the song could've done nicely without the weird electronic sounds). "The Only Road I Know" is the first song on the EP. It gives off a Collective Soul sort of vibe that sets a good pace for "'Til I Return" to come in, which also flows smoothly into "The Great Endeavor." As far as songs in their entirety, it appears that these three songs are the standouts of the bunch.
Weaknesses are most apparent in the latter three songs. While often mundane lyrics are present throughout most of Amid the Crash, "Might Fall," "Another Day" and "Waiting For You" show that the band has a bit of a harder time constructing ballads and slower songs. These songs often feel like they're just dragging along, tempting the listener to press the skip button and move ahead. To their credit, though, they're valiant efforts indeed, and I do see potential in their ability to pull off the slower material. Some more time playing together and fine-tuning ought to do the trick. And if that doesn't end up working for them, then there's certainly nothing wrong with having an album full of upbeat songs from start to finish.
My absolute favorite part of Amid the Crash's EP was the way they ended "Waiting For You." While the rest was more a mix of '90s alternative and modern alt rock, Taylor screams the last word of the song and the music shifts into some light hardcore. It showcases somewhat intense guitars and they even bust out the double bass for a surprising, yet very strong finish. I can't help but long to hear these guys do some more stuff like that. That very well could be a good move for them. But even if they stick with their usual sound, their alright sound can definitely move up to being a really good sound in future releases.
- Review date: 7/11/10, written by
Scott Fryberger
of Jesusfreakhideout.com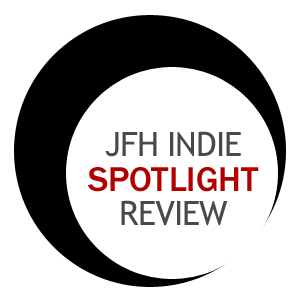 Record Label:
None

Album length:
6 tracks: 30 minutes, 17 seconds

Street Date:
November 18, 2008

Buy It:
Amazon.com
The Only Road I Know (3:43)
'Til I Return (4:36)
The Great Endeavor (5:21)
Might Fall (5:53)
Another Day (4:37)
Waiting For You (6:10)