You don't need a major record label anymore to have a relatively successful career in the music industry. Bands like The Gray Havens and Listener build their brand the old-fashioned way: putting out good music, playing great shows, and letting their fans make them famous. The Kansas-bred pop rock band
Cloverton
has seen a fair amount of success as well, almost entirely without any professional help from the industry. Three years after their last album,
Patterns
, with a new line-up, they're moving forward and keeping their momentum running with their latest album,
Bloom
.
The early days of Cloverton seemed to be fraught with identity issues. With a very distinct comparison in sound to Third Day, there was little to help the band stand out. Over the years, the band has tinkered with their sound and branched out a little more to find their own sound, and that's noticeable on Bloom. Lance Stafford's vocals are a lot lighter and more poppy these days, closer in sound to Steven Page from the band Barenaked Ladies. The new members have come together with Lance and Layne Stafford and have seemingly already found a nice groove with a sound that leans heavily toward alt pop and alternative.
The opening track is a great example of what Cloverton can accomplish, with dancey synth, a mid-tempo beat, and a catchy melody complete with a chorus of "oh oh ohs" to get stuck in your ear. The next track, "More," is an even better example, with a wonderful sound that could be compared to bands like M83 and Grouplove, except with lyrics that focus on the worth of Jesus Christ. "More" is still very much a pop song for the radio, but it has more than enough indie pop sensibilities to help it break the monotony of such a genre. "99" has similar characteristics, though it also features a nice back-and-forth tonal shift, where the verses are a little brooding in an '80s new wave style, but the choruses are lighter, Phil Collins-esque, and perhaps a bit celebratory. Then there's "Horizon," whose verses feature some twinkling electronic sounds over a bass-led rhythm and drum machine that, when combined, reminds me of The Cure (particularly "Close To You"). I don't think it'd be untrue to say that the synth and electronic parts are some of the strongest aspects of the album. However, that isn't to say that the organic instrumentation isn't worth noting, as the band makes great use of jaunty piano (see "Miracle"), and the closing track, "Quiet Streams," is an excellent acoustic ballad that features mostly acoustic instrumentation.
Bloom also benefits from some strong melodies and uplifting lyrics, but this area also serves as a somewhat minor point of weakness for the band. "99" serves as an example again, with a catchy melody throughout the song, but some head-scratching lyricism in the chorus. At first, it's completely understandable, but the last line is puzzling: "99, oh 99, the miles I walked were 99, oh 99, years I was lost till You would find, You would find me, bring me back to 99." The idea is simple: we walk a long, hard road to end up where God has planned for us, but the "bring me back to 99" is a little confusing. As I mentioned, however, it's a minor point of weakness, as is the song "Wineskins." The song features solid lyrics based on the metaphor Jesus used about pouring new wine in old wine skins, illustrating our need to be new creations in Christ instead of just patched-up versions of ourselves ("Don't try to cover up the holes with patches that are fragile and stitches that won't hold, these patterns hold us in a line, we need an alteration, the old self must be left behind"), but the arrangement and staggered rhythm are unappealing and cause me to skip the song with each listen. But thankfully, the good outweighs the negative here, with strong tracks like "More," "Hiding Place," and the ethereal love song "See the Moon" to beef up the tracklist.
Historically, Cloverton has always seemed like a hit-and-miss sort of band, with some strong singles, but others that don't really stand out. But it seems like the band is truly finding itself, exploring sounds and themes in which the members excel. Bloom is Cloverton's best work yet; a fresh-sounding alt pop album from a band that keeps improving and has a bright future ahead of it. Old fans will be delighted with this new batch of songs, and new listeners should become fans with ease.
- Review date: 11/22/17, written by
Scott Fryberger
of Jesusfreakhideout.com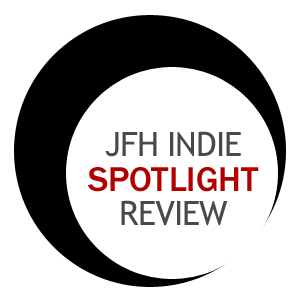 Record Label:
Beautiful Dust Music

Album length:
12 tracks: 45 minutes, 19 seconds

Street Date:
September 8, 2017

Buy It:
iTunes

Buy It:
AmazonMP3
Here It Comes (3:06)
More (4:09)
Circles (3:52)
Miracle (3:14)
Horizon (3:28)
99 (3:55)
Hiding Place (5:40)
See the Moon (4:08)
Bloom (3:18)
Wineskins (3:38)
Waves (4:09)
Quiet Streams (2:42)