In may of 2013, Birmingham-based singer/songwriter
John Ball
released a stunning self-titled EP that displayed a creative depth and maturity most artists don't reach until their later years. The softly spoken folk/rock sound was simple and approachable, but with a certain charm that brought me back multiple times. Now, close to three years later,
By Declaration and the Death
offers an almost perfect follow-up.
The eight-track record begins with "Find it in Me." A lone piano and acoustic dominates the first half of the song before a full band of instruments carry to it a close. Crescendos often have the tendency to feel forced or unnecessary, but in "Find It In Me," it's well-done and fails to fall into those common potholes. This leads into the anthemic title track and the alt-rock "Feel It." Both have the mainstream audience insight, but to label them as such would be a disservice as there's a lot more going on here than what is met on the surface. "Feel It," for example, offers up the sincere question, "If I lose the faith, if I lose control, will you still bring me back, will you still guide me home?" Track four, "Satisfy," is a more straightforward worship song that serves as a major highlight.
But it's the final three tracks that make this album truly stand out. This final half is a row of dark, mostly acoustic numbers that set themselves apart from the songs before them. "Charcoal" is a grim, painful look at Peter's denial of Jesus. Melancholy verses give way to a desperate finale that makes the story feel frighteningly familiar. "Pull Me Out" showcases the best of John's vocals with the simple three-word chorus, and "Whistle Blows and Anchor Chains" brings the record to a close in a humble and raw fashion.
John Ball left a strong impression with his self-titled EP, but By Declaration and the Death may be even better. If you're looking for an emotionally honest album that's above the norm, John Ball's newest may be just what you're looking for.
- Review date: 3/23/16, written by
Lucas Munachen
of Jesusfreakhideout.com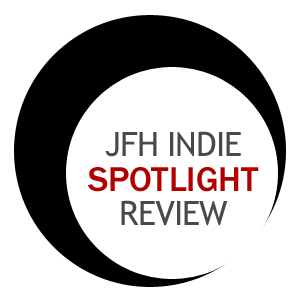 Record Label:
None

Album length:
8 tracks: 30 minutes, 35 seconds

Street Date:
February 12, 2016

Buy It:
iTunes

Buy It:
AmazonMP3
Find It in Me (5:11)
By Declaration & the Death (3:12)
I Feel It (3:51)
Satisfy (3:44)
In Between (2:31)
Charcoal (5:00)
Pull Me Out (3:09)
Whistle Blows & Anchor Chains (3:57)