It was two years ago that emcee Paradox released his debut solo album, Hiatus. Now, after contributing what ended up being a highlight on Syntax Records' Night Owls 4: A Shot In The Dark - as well as being signed to indie label End of Earth Records - he's back with his sophomore effort, Called To Mind. To give you an early idea of what Called To Mind may sound like, the entirety of the album (save for one song) was produced by Elliot B., who is the same guy that produced Paradox' Night Owls 4 song, "Live & Direct." The one exception is the bonus track, "Seeds," which was produced by Deepspace 5's Beat Rabbi, and features fellow DS5 member Playdough.
Called To Mind is a pretty good effort, consisting of some pretty catchy beats. And Paradox utilizes them well, with an impressive flow. The opener, "Stay Tuned," says "We up jump the boogie to rock shock the melody/Young guns and rookies turned hot shots developing/Pop lock for jealousy, chop block the celery/Raw dogs with sawed offs and God talk to Elohim." And sometimes the nice flow is mixed with relevant lyrics, like in "White Noise," ("I drown out the static of loudmouth fanatics/Shouting through ads in mags to bow-down the average/Downtown is savage, the bigger the billboards/Teeny-boppers feeding off of figures they'd kill for"). And again when he speeds it up for a verse or two in "On Second Thought": ("A cute two cents, but truly not them/You got a job, friends, school, tools, options/Them? problems, futures locked in/Subdued by rotten food, booze, toxins/Heed this caution when preaching doctrine/Cause their top ten don't see the God-sent/Forgot Rakim, knock h to the izzo/So go home, 'Dox, and escape to your zip code"). So it's apparent upon listening that Paradox has got the talent necessary to get people listening and to keep them listening. Only problems that arise are when his flow starts to sound identical in some of the songs - not all of them, though, just a few songs here and there. But really, it's a problem that can happen to just about any hip hopper in the game. The only other negative aspect is some quasi-profanity dropped in the song "Life of an Artist." Though some might look at them and think it's not really that bad because they aren't "real cuss words," it probably would have been a better idea to leave those out. The one line in the song says "The life of an artist, picky critics dissing your sound/Like to give an ish, but I'm too busy kicking doors down." "Ish" is a common slang word for the s-word, while later he says "Fade away like players who just play the game with brain and balls." It caught me off-guard, and bothered me a bit, as profanity is never really necessary in a song, and it wouldn've been much better had they not been included (regardless of how mild it may even seem).
Some of the artists that contributed good songs to Night Owls 4 ended up not being too impressive in their own solo ventures. Paradox does not fall into the same category as them. Called To Mind is a nice piece of work. If you're looking for some new hip hop, it wouldn't hurt to head over to his MySpace and check him out, and maybe even to the End of Earth Records MySpace and get yourself a copy. I've only heard a few songs from his debut album, but from the sounds of those songs compared to Called To Mind, it seems safe to say that Paradox will just keep getting better album after album.
- Review date: 11/30/08, written by
Scott Fryberger
of Jesusfreakhideout.com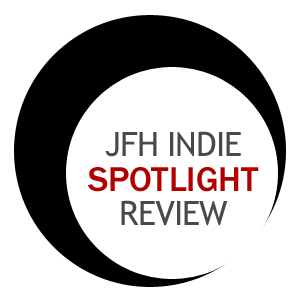 Record Label:
Transcend

Album length:
10 tracks: 43 minutes, 40 seconds

Street Date:
October 21, 2008

Buy It:
Amazon.com
(CD)

Buy It:
Amazon.com
(MP3)
Stay Tuned
Broken
Help Wanted
Bloodline (feat. Mellow Drum Addict, Sev Statik)
Groundwork
White Noise (feat. Common Child, Propaganda & Afaar)
On Second Thought
Hard Rock (feat. SameOldJake & Othello)
Snapshots (feat. Metermaids)
Life Of An Artist (feat. Jeremiah Bonds)
Put 'em Together
Let Your Life Speak (feat. Gina Chavez)
Brief Interruption (feat. Kaboose)
Obstacles
Ruined For Life