Jetty Rae
has journeyed through the desert wilderness--both literally and spiritually. Rae and her husband packed their belongings into an RV while they were pregnant with their first child, and they have been living on the road for the past five years. During this time, Rae weathered the loss of her first child, gave birth to two more children, and coped with her father's cancer diagnosis (he passed after this latest record was released), stirring her emotions and spirit as she tackled trials she had never faced before. However, looking out the window of her RV, Rae found the inspiration to go in a new musical direction, inspired by the desert landscapes she passed through out west. The result is her latest offering,
Can't Curse the Free
.
If I had to describe the sound of this album in one word, it would be "American"--it's a melting pot of the various musical styles which can be heard across the United States, like Americana, blues, country, folk, pop, southern rock, and soul. The instruments on this album range from guitar to synths to an out-of-tune piano to a mellotron, and those who listen carefully will hear how layered and intricate the deceptively simple-sounding production is. Rae's smooth, sultry voice glides effortlessly over each soundscape, and there's plenty of variety on this record to make even a casual listener happy. The opening title track begins with a quirky, clean guitar riff as Rae croons a direct message to the enemy: "You want to destroy me / You never want me to climb any higher than the lowest plateaus ...I'll step on a viper / And dance on the fires that you meant for me / And I remember you can't curse the free." Like the opening track, several songs on this album tell a story and address a specific character or figure: "Queen of the Universe" is a rock-and-roll clapback at a vicious woman, "Another Town" tenderly relates the trials of an ill-fated young couple, and "Coast to Coast" is a light, toe-tapping tune Rae penned for her children.
There are also several introspective tracks on this record, among them album highlights "Take Me to the Mountain" and "Still Gotta Fight It." "Take Me to the Mountain" was written to a drum loop on Logic at 2am, and with its dreamy strings sample and yearning vocals, it's an ambient musical treat for listeners. Weary believers who are struggling through a rough trial will appreciate "Still Gotta Fight It," a slower song with a more stripped down beginning that slowly builds to the triumphant bridge of the song, which echoes Isaiah 40:31 with the words "I'm gonna run and not grow weak / I'm gonna fly on eagles' wings."
Can't Curse the Free is a rare bird in the music industry. Every song on this album has been painstakingly handcrafted and mastered to the point of being wonderfully and imperfectly perfect. There's enough grit in the sound to keep claims of "sounding too slick" at bay, and yet it's a smooth sonic journey for the listener from beginning to end. The emotion and sincere intent behind the music is evident in both vocal delivery and production. While we're almost halfway into 2017, I think it's a safe bet to say Jetty Rae's Can't Curse the Free has the potential to be the sleeper hit of the year, and listeners would do well to unearth this well-polished desert rock.
- Review date: 5/10/17, written by
Nicole Marie Vacca
of Jesusfreakhideout.com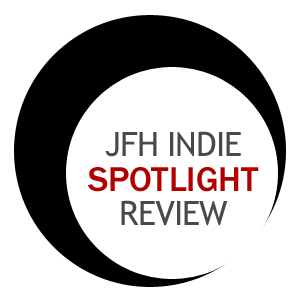 Record Label:
None

Album length:
10 tracks: 38 minutes, 4 seconds

Street Date:
February 17, 2017

Buy It:
iTunes

Buy It:
AmazonMP3
Can't Curse the Free (3:26)
Queen of the Universe (3:33)
Take Me to the Mountain (4:36)
Another Town (3:54)
Still Gotta Fight It (3:46)
Born to Rise (4:14)
Coast to Coast (3:20)
Nose Dive (4:13)
In the Garden (3:31)
The River (3:31)