One year after their stellar
Love Is a Legend
EP,
Copperlily
's full-length debut has finally arrived. The band is the brainchild of husband and wife duo Tim Skipper and Stephanie Skipper, who are better known as the front-man of House of Heroes and pop artist Stephanie Smith. Their name--meant to conjure up feelings of strength (copper) and beauty (lily)--is fitting for their music, even if it leans more towards "lily" than "copper." The fresh acoustic pop sound and clever lyricism found here is nothing groundbreaking, but regardless, it is quite a special experience.
"The Song of You and Me" starts the album off with one of many love songs--this one uses the process of writing a song as a metaphor for "writing" their life story together. A distinct characteristic of this relaxed upbeat tune is a dusty electric guitar that makes two short appearances. Continuing the romantic love theme, "Every Chance I Get" finds Tim and Stephanie reassuring each other of their commitment to their marriage over an island-styled acoustic guitar and playful xylophone. One of the stronger tracks, however, is the intriguingly moody "The Beautiful Unseen," which poetically portrays God as the greatest unseen mystery. The middle of the album slows down with "Flash Paper" and "Wishing Well." The first listen through might render these skippable tracks, but multiple listens will reveal two skillfully written tunes, especially from a lyrical perspective.
The only major criticism of this project is the breakup song "Telephone," which doesn't fit with the album thematically and is missing Tim's vocals (save his awesome harmonies in the bridge). Having heard the closing track "Winning Me Over" in its infancy, it's hard to get past the curse of the demo, but it is nonetheless a beautiful song that gracefully captures the emotions of falling in love. The musical backdrop here is the most stripped-down on the album, with a delicate acoustic guitar and a reverb-heavy snare. Tucked behind "Winning Me Over" is the hidden track "Fast and Slow," which was intended to be an exclusive B-Side for The Beautiful Unseen EP. Its presence here is more than welcome, though as the theatrical tempo changes, swirling strings, and bouncy piano give the album more energy.
This album is not as fascinating as Love Is a Legend before it, but it is a grower that closes the gap with each subsequent listen. Also, it's nice to see Copperlily branching out from doing love songs on "The Beautiful Unseen" and "Wishing Well" (along with "Shadows Glow" and "Malia's Song"). Copperlily is a great addition to any singer/songwriter fan's library or anyone just looking for more material from these talented artists.

**The hidden song "Fast and Slow" is only available on the physical CD, which can be purchased through the band's website. Without this bonus track, the album runs a bit on the short side.
- Review date: 3/23/15, written by
Christopher Smith
of Jesusfreakhideout.com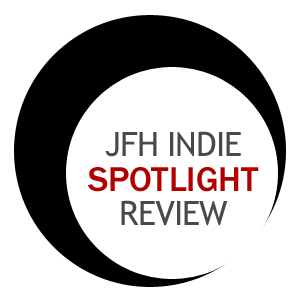 Record Label:
None

Album length:
10 tracks: 37 minutes, 27 seconds

Street Date:
March 24, 2015

Download It:
AmazonMP3

Download It:
Copperlilymusic.com
The Song of You and Me (2:53)
Every Chance I Get (3:02)
Shadows Glow (3:54)
The Beautiful Unseen (3:46)
Lazy With Love (3:47)
Flash Paper (3:31)
Wishing Well (3:17)
Telephone (3:27)
Malia's Song (3:00)
Winning Me Over (3:24)