Chaylyn
is a multi-instrumentalist singer/songwriter from Rockville, IN. The extremely talented artist felt God's calling on her life in the area of music at the early ago of 10 years old. Chaylyn's music revolves around Christ and has an acoustic/pop vibe. Her sound bears influences ranging from Francesca Battistelli to Matthew West and Ed Sheeran. While she's been performing at various events for the past 5 years or so,
Deep
is her debut EP. And while
Deep
only scratches the surface of Chaylyn's abilities, this short three-song set shows immense potential. Chayln's voice is beautiful and has the ability to range from the bouncy and fun, like in "Butterflies," to a more penetrating and serious tone, as in "Tired." The first and last song on the EP are somber tunes that take on a very solemn nature. The title track talks about God's love, calling it "
everlasting; infinitely deep
," while "Tired" had Chaylyn singing from a darker place calling out for God's help and guidance despite her struggles. The middle song, "Butterflies," takes on a much bubblier approach; Chayln's voice goes right along with the playfully picked guitar. It's a really fun song that will likely appeal to a lot of listeners.
There are both fun and moving parts to the EP, lyrically and musically. There are moments of innocence, worship, as well as some real and honest moments. The lyrics are often thought provoking and don't remind you of countless other songs. While all of these things are great, the real high spot is still Chayln's voice. "Butterflies" probably has more commercial appeal, but the haunting tone of her voice in "Tired" is absolutely captivating. I highly recommend giving this short EP a listen. Chaylyn has already been gaining some notoriety, and has even been featured in CCM Magazine. Deep certainly has this reviewer intrigued and ready to hear what's next.
- Review date: 11/27/18, written by
Michael Weaver
of Jesusfreakhideout.com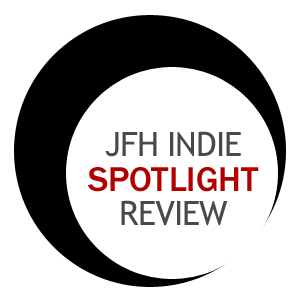 Record Label:
Amaryllis Records

Album length:
3 tracks: 11 minutes, 5 seconds

Street Date:
September 3, 2018

Buy It:
iTunes

Buy It:
AmazonMP3
Deep (3:11)
Butterflies (2:49)
Tired (5:05)








Jesus Freak Hideout (Michael Weaver): You've managed to put together a rather impressive debut EP. What was it about these three songs, in particular, that made you want to introduce them to the world first?
Chaylyn: Thank you so much! I wanted my debut to be one in which I was able to fully introduce myself to the world. I wanted to include songs that conveyed who I am as a person and as an artist. I chose these songs because I believe they do just that. I am someone whose relationship with God is very personal and very real, who's happy and full of love, life, and joy, but who also has experienced a lot of pain, fear, and hopelessness. I want my listeners to know all of those sides of me a little better after listening to this EP.
Jesus Freak Hideout (Michael): I appreciate the playful nature of "Butterflies," and it's undeniably catchy, but I keep gravitating back to the dark and somber "Tired." The doubt and fear feels so real and it puts you into a place that's easily relatable - because we've all been there at some point. Can you talk about what this song means to you and where it came from?
Chaylyn: I wrote "Tired" during a very dark time in my life when I felt like God had abandoned me and didn't care about everything that was going on in my life. I wanted to write a sort of modern-day psalm to God, a prayer in the form of a song, to tell God what was going on in my head. I always try to be as honest with God as possible and treat my prayer time more like a conversation than using fancy words and treating God like some distant being who will only accept my prayers if they're perfect. So, during this time, I wanted to write a song that was honest and real but also cling to the Hope I knew I still had through Jesus, even though I felt hopeless and alone. I sat down at my piano and began pouring my heart out to God, and "Tired" is the song that came out of that.
Jesus Freak Hideout (Michael): From what I understand, you played most all of the instruments on the EP. Did you handle the recording and production too, or did you team up with a studio for that aspect? Either way, it was executed brilliantly.
Chaylyn: I actually only played the piano, guitar, and ukulele part of the EP. Cello was a major part of this project, but I didn't feel comfortable recording my own cello parts, so I asked my good friend and professional cellist, Steven Schumann, to come in and play those tracks for the project. For the recording, production, and mixing side of things, I went to Michigan to work with Jake Rye (previously of Sanctus Real) at Social Recording Company. Jake is an amazing producer! I am so thrilled with how this project turned out and I can't wait to work with him more here pretty soon!
Jesus Freak Hideout (Michael): Are you looking to release smaller doses like you did in this EP, or do you have plans for a full-length album in the future?
Chaylyn: Honestly, I'm not 100% sure on that. I've been so blown away by the response this EP has gotten so far and wouldn't mind releasing a full-length album at some point in the future. However, for now, singles and EPs make more sense for me than a full-length album would. We'll see where the road leads, though!
Jesus Freak Hideout (Michael): I know you've been performing live for years now, but do you have any plans to do any sort of touring, or do you have any upcoming live performances?
Chaylyn: I am currently touring with an artist collective called NextEra Music. I went all over the MidWest this Fall (focusing on Missouri, Kansas, and Nebraska with NextEra and doing some independent shows in Ohio, Indiana, and Kentucky). I am currently home from tour for the month of December and will be guest-leading a church service in Ohio this month, but otherwise, this month will be full of relaxation and lots of quality time with family and friends before hitting the road again in January to head out to the West Coast with NextEra. I would love to branch out and do an independent tour or even a different sort of tour in the future, but I try not to plan too far ahead- Life is unpredictable.
Jesus Freak Hideout (Michael): Releasing a debut EP is a pretty big accomplishment. What had God been showing you, or teaching you, through this season in your life?
Chaylyn: Thank you so much! I never expected to be doing music full time at such a young age (20), so it's still so surreal to me that I am! Throughout this whole experience over this past year, God has really been showing me that He is always in the details and I don't need to worry about having everything figured out. He's always a step ahead of us, preparing the way for whatever He's about to ask us to do and He will always work out the details.