Youngster Legend Ozora has the type of voice and approach to devotional worship music that belies a much older and experienced artist. Undoubtedly, her love for people, leading worship for the Church, and specifically the people of Haiti that she has visited on multiple mission trips, have shaped this maturity that far outpaces her youth. Following up last year's Come Close with another 5-song EP titled Departing One, Legend returns in 2020 with more of her spacious and worshipful songs. Musically, it's ambient guitar tones and reverb-soaked vocals that carry her contemplative prayers to the heavens and back. With the amount of room left across these five tunes, it could fill a massive cathedral full of stained glass and lit candles, and it certainly gives off this type of vibe.
The airy vocals lilt, tremble and reverberate back to the listener's ear with calming reassurance. If I were to make a musical comparison to her style, it sounds closest to fellow indie artist Josh Garrels. In fact, I dare say if you enjoyed his 2019 release Chrysaline, you will also enjoy Departing One. Notably, similar to the Garrels album, this low-key sound is hard to pull off without lulling listeners to sleep throughout a full album, and it takes an artful balance to fight this potential pitfall. Laudably, Ozora and the Old Bear Records team have wisely gone the EP route again to hurdle this obstacle with relative ease. After listening to her previous album, she is to be further commended for trimming Departing One's track times down which allows the listener to enjoy each song without the temptation to reach for the skip button.
"Let it Be" begins the EP with a short and sweet chamber pop-like lift that floats and flits as Legend intones the biblically inspired lyrics, "Oh Lord let it be/Your Kingdom come/Your will be done/Oh Lord, let it be." After setting the down-tempo tone nicely, "Breathe" follows with finger-picked guitar and haunting background vocals with similar pacing, not quite meeting the bar set with the previous song. "Your Heart, My Heart" is a standout, and perhaps the best overall song present. It's a sleepy and dreamlike tune that features acoustic guitar and sparse lyrics to convey quiet and simple praise. "Weary Traveler" ups the tempo just slightly, using a more earnest acoustic guitar and a deep cannon-fire like percussive sound effectively. Lastly, "How I Love You" has a superbly catchy melody that draws you into her sweetly confessional lyrics like, "because of your great love/You gave to me Your Son/ And I'll love You/Yes I'll love you, Jesus."
Overall, this is as solid of an album for personal, reflective, worship time as a listener could hope for with several songs begging to be added to your playlist for times of quiet contemplation. Legend Ozora shines bright, utilizing fewer lyrics and shorter runtimes to focus more fully on the feel of the songs and she has accomplished this feat in spades. Ultimately, this is a more concise statement and improvement over last year's EP. Hopefully, this is still just the beginning of an exciting career for a tremendously talented young worshipper with additional releases to follow.
- Review date: 6/24/20, written by
Josh Balogh
of Jesusfreakhideout.com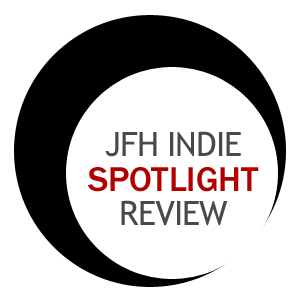 Record Label:
Old Bear Records

Album length:
5 tracks: 21 minutes, 00 seconds

Street Date:
TBD July, 2020
Let It Be (2:51)
Breathe (4:59)
Your Heart My Heart (3:18)
Weary Traveler (4:45)
How I Love You (5:11)