Two-member rock bands are all the rage right now. Joining the likes of '68, American Arson, Grandpa Loves Rhinos, Death Therapy, and Twenty One Pilots in 2020 is Homeplate. After a short stint in a band called The Upside, friends/roommates David Newman and Cody Thompson decided to make use of their quarantine time to write some new songs, and the result is their Indie Vision Music debut EP, Derby City.
The members of Homeplate grew up on a steady diet of pop punk, which has obviously influenced their songwriting. Throughout the EP, you can catch glimpses of My Chemical Romance, Hawk Nelson, Light the Way, and New Found Glory. The guys do a great job with the genre while mixing in some other styles as well, including trace amounts of skate punk and easycore ("Expectations"), ska ("Broken Youth"), and acoustic ("I Need Grace"). As a result, almost every song is energetic and a lot of fun to listen to.
Conversely, the subject matter of Derby City is generally pretty heavy. Much of it was written from a place of hurt, as vocalist David Newman lost both his mother and stepmother in the last two years. Lead single and opener "Broken Youth" starts off pretty bleak: "I've been giving up this whole time / I don't know if there is anything else / 'Cause nothing in my life goes right / It feels like I am living in a constant hell." But although the songs showcase heartache, they're also not void of hope. The [mostly] acoustic ballad "I Need Grace" is a great example of walking the line between devastation and confidence in Christ. The third verse pulls no punches, saying, "It has been some time / Since I've had things right / It's been hard since You took her life / Now I'm alone / I've lost my home / A boy who's lost the will to fight." But it goes into a chorus of many voices singing, "Will I survive / If I take the dive / Into Your mercy-filled scarred hands? / Will I hold on? / Can You keep me strong? / I don't want to be here on my own anymore." For every moment of heartache, there's a moment of grace as well.
Derby City is an exciting and solid debut for Homeplate. If I didn't already know this was their first release, I would've assumed they had a couple more releases under their collective belt, as there's an undeniable chemistry there. This is a band I'll be keeping a close eye on while I wait patiently for a follow-up.
- Review date: 8/4/20, written by
Scott Fryberger
of Jesusfreakhideout.com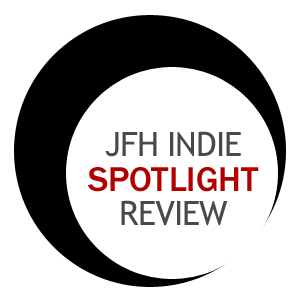 Record Label:
Indie Vision Music

Album length:
5 tracks: 16 minutes, 57 seconds

Street Date:
August 14, 2020

Buy It:
Bandcamp
Broken Youth (4:01)
Time Stands Still (2:27)
Expectations (3:42)
I Need Grace (3:59)
Long Ago (2:48)