DIRE is an independent hard rock/ metal band from Georgia. The quartet is offering up one of the cleanest sounding indie releases I've ever heard -- especially in this genre. The group has definitely set top notch production as a standard and have succeeded. DIRE draws influence from other artists ranging from 12 Stones to As I Lay Dying. While founder, guitarist, and singer Joran Messer had no intentions of becoming the lead vocalist, he has embraced the role and does quite a good job.
Upon one listen to to the EP, two bands jumped to mind: Avenged Sevenfold and Five Finger Death Punch. The A7X influence was apparent from the start. The tone of the guitars and the feel of the leads on "Never Know" are dead ringers. The biggest difference in sound is Messer's vocals which come in at a much lower range than M. Shadows from A7X. While this sound is prominent throughout, the FFDP feel sneaks in a little at a time; it's felt full-force on "Watch it Burn." There isn't a lot in the current Christian market that carriers these sounds, especially that of A7X, so it's a welcomed addition. On top of the blistering "Never Know" and the pummeling "Watch it Burn" are solid tracks in "Murder," the anthemic "Not My Home," and the instrumental "Resolution." While the first two are enjoyable listens, the latter takes an interesting approach. The instrumental starts with a simple acoustic guitar. After a brief intro, light strings are added in. The acoustic picks up the pace as the strings become more prominent and the full band kicks in at the 1:04 mark. The music builds even more before dropping back to the acoustic again. A drum fill leading to chunky guitar riffs hits at 2:04 and the four part instrumental then finishes out.
DIRE is a great sounding band with technically proficient musicians. They boldly sing of Christ's love and do so with excellent production. It's quite obvious that these guys wanted to make a name for themselves from the word "go" and they have done just that. If you've been looking to that Christian alternative to Avenged Sevenfold, or are a fan of bands like Five Finger Deathpunch or Killswitch Engage (Howard Jones era), these guys are for you. Don't let this indie gem slip past you.
- Review date: 3/6/14, written by
Michael Weaver
of Jesusfreakhideout.com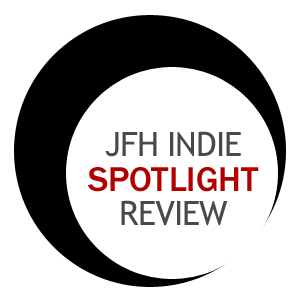 Record Label:
None

Album length:
6 tracks: 22 minutes, 57 seconds

Street Date:
May 28, 2013

Buy It:
iTunes

Buy It:
AmazonMP3
Never Know (3:49)
Any Coward Can Hate (3:40)
Murder (feat. Chris Rampley) (4:24)
Not My Home (3:53)
Watch It Burn (2:54)
Resolution (4:16)