Are you looking for a captivating experience that explores the best of ambient/alternative rock which is accompanied by genuinely thoughtful and meaningful lyrics? Well, look no further than the independent group Awaken, North Wind! Although possibly a poor comparison, the band's debut project, Doubt, is comparable to that of The Myriad.
One ordinary thing about the record, and pretty much the only ordinary thing, is the cover art which looks like a cross between Remedy Drive's Daylight is Coming and Red's Innocence and Instinct. But jumping immediately into the album, the word 'ordinary' fails to have any meaning. Although the song lacks lyrics, the instrumental album-opener is an ear-catcher with its fluid artistic alternative style which opens brilliantly for "Intentions." The ambient rock fueled "Intentions" is given an unforgettable sound thanks to low screeching guitars. Likewise, a memorable aspect of Doubt is the presence of thought-provoking lyrics which is similar to that of Cool Hand Luke in that Doubt tries to cram several great points into one song. In just the first track to feature lyrics, Awaken, North Wind! brings up a wide range of topics such as faith, the need for a savior, and the double standard often associated with blaming others.
Nearly every track is haunting, but there are some which are more memorable than others. The appearance of uncomplicated ambient ballads, such as "Shadows" and "Melody," will leave more appreciation for alternative rock beats, like "Breathe," which may not always be cutting edge but doesn't lack a strong chorus and haunting electric guitars. "Vultures" is strong with its ominous rock sound and even throws in some well-placed storm sound effects during the course of the track. The simple guitar-led "Shadows" would have served well as the ending track as it contains a smoothing atmosphere along with a lengthy instrumental piano finish. One of the greatest tracks on Doubt is "Prayers," which is a great piano driven ballad for three minutes before igniting more haunting guitars, a big bass, and high strung vocals.
One flawed component of Doubt is the lead vocals (which are reminiscent of Joseph Kisselburgh of The Send). Occasionally they don't rise to a particular key moment in any given song and slightly lower the overall listening enjoyment. The most prominent song where the lack-of-vocal-prowess reveals itself the most is "Grace," a solid alternative rock tune which is driven by an aggressive guitar where the lead vocals struggle to adapt to every change of pace.
Unlike the Myriad, where listeners are left thinking about what every song means, Awaken, North Wind!, artistically conveys each message in a fairly clear manner. There is no lack of angst or frustration on Doubt, with even a fair share of questioning of God. The one disheartening song is "Prayers," which laments without any counter, "And can He hear our prayers/I want to know does He understand… and if He can hear our prayers/cause if He can than why I am I still here." But Awaken, North Wind! does delve into questioning God and concludes on "Breathe," "I'm calling out for someone to tell me where to go… to fix this broken body… there is a God who breathed inside of my lungs… when that breath is gone there'll be another to ponder why you'd even create me." Also, "Melody" similarly concludes, "Even though I may be confused/ my heart pounds for you/ and I know there is right and I know there is wrong/ because there is so much right and wrong with me/ and there is a God a Son… He loves to hear me sing," as it attributes God's existence to purpose.
The first nine tracks stand as the record, but the final track marathon, "Afraid," holds out alone as a mixture of all that had previously unfolded, along with a peek into other talents of Awaken, North Wind!. The epic track starts with a long instrumental intro before getting to the lyrics, which are led by a soft piano accompanied by laid back screeching guitars in the background. The song undergoes a huge mood and tune change toward the middle of the track with a vocal shift toward a more grinding style, akin to Project 86 and other similar hardcore groups. The final tune change (an instrumental bit which acts as a time machine) doesn't leave a lasting impression, but lyrics rise to the occasion and will likely leave a lump in listeners throats concerning judgment: "there's no more air inside my lungs/ and I start to realize it's over for me…the angels singing glory to a God that I denied/ He is staring at me now/ I am alone/ I am afraid/ I am ashamed."
Although Doubt is essentially only really 9 tracks long, the record clocks in at 50 minutes and twenty seconds, which is helped out significantly by the final track, "Afraid" (which is a generous 11 minutes and 29 seconds). Awaken, North Wind!'s debut project doesn't offer any radio-friendly tunes, and it never allows the listener to relax, however, the presence of musical excellence and unforgettable lyrics will leave fans of good ambient rock anticipating more from this promising new group.
- Review date: 5/12/09, written by
Nathaniel Schexnayder
of Jesusfreakhideout.com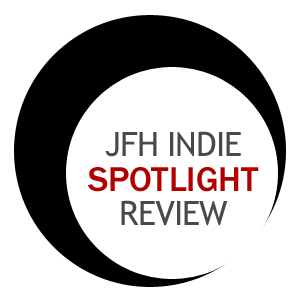 Record Label:
None

Album length:
10 tracks

Street Date:
2009

Buy It:
BigCartel.com
Doubt
Intentions
Grace
Melody
Breathe
Passion
Vultures
Prayers
Shadows
Afraid