It's only been a few short months since pop punk band
Light the Way
released their debut EP,
Grace
. But a band with this much energy and ambition doesn't rest for long. Riding the line between silly and serious, the way pop punk sometimes demands, the boys are back with another EP through Indie Vision Music:
Dude, Lame
.
Dude, Lame is anything but lame. The first couple of songs are right in line with what they offered on Grace, which is a terrific pop punk sound that unashamedly takes the best of the glory days of pop punk and brings it in to modern times. "So Stoked" sparks the EP's title, talking about how tough life can be sometimes ("Dude this is lame, the deck is stacked, I'm bumming out, how could this day get any worse, pressure in my head is gonna burst...I bit the fruit, fell for the lie"). Hope isn't far off, though, as the chorus rectifies the bad feelings ("When everything and everyone leaves me feeling bummed, You lift my head, revive, restart, the drive in my brain, the fire in my heart"). Grace didn't have the strongest of lyrics, but it's song like "So Stoked" that show the band's maturity.
Most of this EP fits right in with the Craig's Brother and Slick Shoes style of pop punk, but there is one track in the middle of the EP that doesn't. "Voices" is a spoken word piece with some lighter, somber rock in the background. The music complements the contemplative nature of the lyrics and their delivery. It's an interesting and quite unexpected lapse in the punk rock, but it shows that Light the Way isn't afraid to step outside of the box and try their hand at something different. That kind of experimentation can be either really great or really terrible, but in this instance, it works in their favor. They jump right back in to their normal style for "Dead Head," and then, as a bonus, they give us an acoustic version of "Note To Self," which appeared in its original form on Grace. Naturally, the acoustic version is a bit less energetic, but I really like its arrangement.
Light the Way seems to be on a roll. Two solid EPs within a few months of each other prove that the band is no joke. There aren't as many bands anymore that are in the same genre as these guys, but fans of the ones that are (MxPx, Craig's Brother, Dogwood) would do well to take notice of Light the Way and what they've offered so far. I hope these guys have a bright future ahead of them, and I can't wait for a full-length record.
- Review date: 4/30/17, written by
Scott Fryberger
of Jesusfreakhideout.com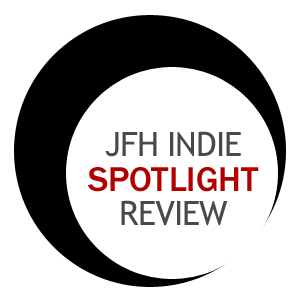 Record Label:
Indie Vision Music

Album length:
6 tracks: 16 minutes, 23 seconds

Street Date:
April 28, 2017

Buy It:
iTunes

Buy It:
AmazonMP3

Download It:
IVM Bandcamp

Download It:
Light the Way Bandcamp
Intro (1:17)
So Stoked (3:07)
Stag Line (3:10)
Voices (2:44)
Dead Head (3:32)
Note To Self (acoustic) (2:33)