Following Jesus means following a path you hadn't originally planned on taking, trading in your sinful lifestyle for His holy one. And a lot of times, that idea manifests itself in other ways in our lives, as
Dave Pettigrew
can testify. An aspiring saxophone player just out of college, God brought Pettigrew to New York City, where the sax ended up taking a backseat to a career as a vocalist. Now, he's writing and performing original songs and playing alongside acts like Kutless and for King & Country, having several albums to his name over the last eleven years. This past April, Pettigrew and his band released their latest album,
Faith & Gasoline
.
This time around, Pettigrew teamed up with famed producer and longtime Third Day touring member and keyboardist Scotty Wilbanks, who ended up being an amazing choice. Faith & Gasoline has a lot of pop and contemporary elements, but some of its best moments feature southern pop sounds and even some solid country. For instance, my absolute favorite song here, one that gets stuck in my head for days, is called "Don't Give Up On Me." It's a powerhouse of a southern pop/country ballad that displays Pettigrew's powerful pipes and rivals the likes of Chris Stapleton. Whenever I listen to this album, I honestly get more excited the closer I get to this part of the tracklist. A pair of tracks early on in the tracklist, "Faith & Gasoline" and "Why Won't You Love Me," is also a noteworthy listen. The former sees the singer finding himself lost, but willing to follow the Lord, saying "But I'll go where You lead, and maybe all that I need is a little faith and gasoline." An interesting metaphor, as gasoline, of course, is necessary both to start the vehicle as well as keep it running (though, as you'll read in the interview below, the title is also a bit more literal). The latter of the two tracks is a serious track, sung from God's perspective, asking the listener why there's no reciprocation for the love He offers. The song starts as a slower piano ballad, but crescendoes with a big gospel choir singing the refrain "Why won't you love me?" It's a terrific song that brings to mind "Touching Heaven" by Johnnyswim.
In the grand scheme of the album, there really isn't a bad song present. They aren't all on the level of the aforementioned songs, but there isn't much to dislike. "Fear Not" is a bit on the generic side, but it serves as a wonderful reminder that the Lord is always with us and willing to hold us when we need Him. "Abandon" is also an interesting song that almost feels like it didn't originally belong on the album. The core of the song feels like a 90s pop rock song, unlike pretty much any of the other songs, then morphs into more of an alternative sound in the chorus, with vocals that almost bring to mind Bear Rinehart of NEEDTOBREATHE. The song might actually have worked better surrounded by more upbeat tracks instead of placed directly between two slower, closing tracks. However, the message of the song does follow along with what some of the other songs convey: God will never abandon us.
As of the writing of this review, Faith & Gasoline is only available in a physical format or digital via his website. Whether you still collect physical media or not, if you like southern pop rock, Faith & Gasoline is a great album to add to your collection. From the opening track to its conclusion, you'll find yourself tapping your toes, feeling the peace of God, and enjoying 54 minutes of musical goodness.
- Review date: 6/28/18, written by
Scott Fryberger
of Jesusfreakhideout.com
JFH Staff's Second Opinion
Dave Pettigrew
is an independent artist who has opened for many of the biggest names in Christian music. Pettigrew has teamed up with Scotty Wilbanks, of Third Day fame, to help write and produce his new album,
Faith and Gasoline
. The album title seems a bit weird at first read, but when you understand its meaning, things make a lot more sense. The album title encompasses Pettigrew's ministry with his faith in God and the gasoline that it takes to get him from show to show. Dave Pettigrew's sound isn't foreign and is very reminiscent of many of the folks he's opened up for. He has pretty great variety in sound ranging from Brandon Heath and Jeremy Camp ("Love is Here"), to Tenth Avenue North ("Undertow"), to Third Day ("Faith & Gasoline"), to Mark Schultz ("Fear Not"), and others. While the songs may remind you of other artists, they don't sound like forgeries either. What really sets Pettigrew apart is his voice. His voice is good and fitting of his music, but the charming and soulful nature of it is the real selling point. That soulfulness isn't any more evident than it is in "Why Won't You Love Me" and "Don't Give Up on Me." While Dave's musical sound is close to what you'd expect from CCM radio, his lyrics are a step above and don't contain all of the same banalities you hear every day. His fresh take gives modern CCM a much more positive spin. I'd highly recommend the rocking "Faith & Gasoline," the expressive "Why Won't You Love Me," the loving ballad "Fear Not," and the pop-centric "Abandon." Dave Pettigrew is definitely an artist worth your time. - Review date: 6/27/18, written by
Michael Weaver
of Jesusfreakhideout.com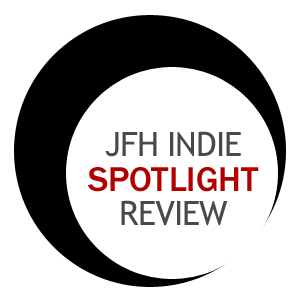 Record Label:
None

Album length:
12 tracks: 53 minutes, 38 seconds

Street Date:
April 13, 2018 (CD), April 19, 2019 (digital)

Buy It:
Big Cartel
(CD)

Buy It:
Big Cartel
(Digital)
Intro (0:35)
Love Is Here (3:53)
Undertow (5:04)
Faith & Gasoline (5:02)
Why Won't You Love Me (5:13)
Fear Not (4:31)
Me (5:46)
Reflection of You (5:20)
Don't Give Up On Me (4:56)
There Is Hope (Hope Is Still Alive) (5:10)
Abandon (3:51)
Don't Miss This Life (4:17)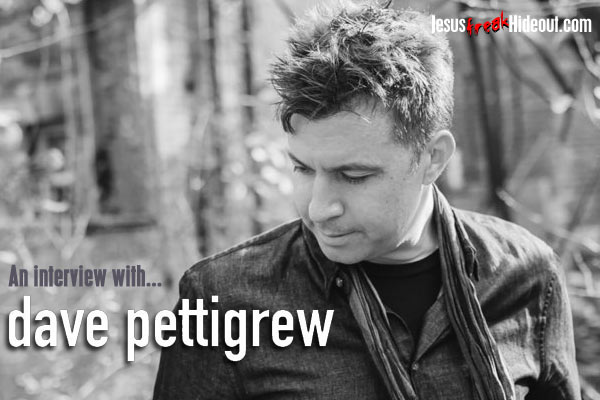 Jesus Freak Hideout (Scott Fryberger): Faith & Gasoline is an interesting album title. Can you tell us a little about what sparked this idea?
Dave Pettigrew: Great question. I've been asked this a lot. The idea for the song came to me one night while driving after a gig. It was about 2 AM and we were on the road. I didn't have music playing and saw these white lines flashing in front of me ("It's lonely here tonight, it's me and the white lines flashing by"). That's the first line of the song. From there, it just expanded and I basically built on the idea that our ministry survives on two things: our faith and love for Jesus, and the gasoline that we put in our van to get from one gig to the next.
JFH (Scott): If I had to guess, I'd say that your influences include NEEDTOBREATHE and Chris Stapleton. How close am I?
Dave: Ha, kind of close. I certainly admire both of those artists for sure. But if you really want to dig deep, I was born and raised on the godfathers of Christian music: Keith Green, The Imperials, Mylon LeFevre, Steve Camp, and Randy Stonehill. These were the guys that influenced me the most. From there, as I grew older, I was influenced by bands from the 80s and 90s. I love what MercyMe and Chris Tomlin are doing right now, but with this record, I wanted to tell a story. Not make it so much of a worship album, but more of a journey. That's best exemplified by my creation of the Faith and Gasoline Journey, where you can sign up to have the whole album and an 11-day devotional delivered directly to your inbox for free.
JFH (Scott): I understand that the digital release of Faith & Gasoline is being released as a series of singles throughout the year. Will you eventually release the album in its entirety?
Dave: Yes, we'll be releasing the album toward the end of the year to the digital platforms, for sure. We decided to be very non-traditional in the release of this record. Since I'm indie, we can basically do this however we want. It's proven to be effective as we're starting to get some good love from the streaming services. The album right now is available on my store, where you can order a physical signed CD or a digital copy of the album. You can also get the entire digital album as a free download via the Faith and Gasoline Journey, as I mentioned above.
JFH (Scott): It's usually a hard question, but which of the songs from this album are you most excited for listeners to hear?
Dave: Very hard question. If you've got an hour, the whole album is the way to go! If you've got four minutes, check out "Love Is Here." This is the first single and I'm getting some really great response to the song. In the devotional that I wrote on the song, I challenge people to check out the lyrics and replace the word "love" with the name of Jesus as you listen. It makes for a very interesting meditation and a great way to dig deeper into the tune.
JFH (Scott): Can you tell us about your involvement with World Vision?
Dave: For sure. I've been working with World Vision for over ten years. When I first started out, I wanted this to be more than just a band heading out, playing shows, and selling music. Giving an appeal for World Vision at our shows allows us to see Jesus move through a room. As I see people raising their hands and saying yes to sponsoring a child, it's incredible. It's the love of Jesus in action. We've seen over a thousand kids sponsored and we're not stopping. If you'd like to learn more or save a kids life, click here.
JFH (Scott): It's been a few years since your last album released. What have you and your band been up to in the meantime?
Dave: Shows. More shows. And more shows. We regularly host nights of worship all over the area. We've been playing some great events and working hard building a following in the northeast. It's been a great few years in between records, but I couldn't wait for this one to come out. I hooked up with a producer named Scotty Wilbanks, who was from the band Third Day. He really did an amazing job and I was really pumped to be working with him. Such a great experience. That was about 18 months of work when all was said and done, but we're really pleased with the results. The reaction to the album has been so very worth it. People are loving what they are hearing. So I guess it was worth the wait!
JFH (Scott): You've got some shows coming up with some big name artists like Big Daddy Weave and Meredith Andrews. Have you played with any other notable artists?
Dave: Yes, we've been very fortunate to work with some great artists: for King & Country, MercyMe, Michael W. Smith, Jeremy Camp, Brandon Heath, Rend Collective, Love & the Outcome, Paul Baloche, Mark Schultz, Lincoln Brewster, The Afters, Aaron Shust, Tenth Avenue North, Unspoken, and the list goes on. It's been amazing to be able to share the stage with all of these great artists.
JFH (Scott): What do you want Faith & Gasoline to communicate to listeners?
Dave: This album is all about the journey. It's about the journey that we are on with God as we roll through our lives. From the first song to the last, we touch on different aspects of our daily walk. "Love Is Here" discusses Jesus walking with us every day. "Undertow" is about getting sucked into the mundane, the distractions, the struggles and strife of life, but knowing that God is always with us, never letting go. "Fear Not" solidifies a command in the Bible that is repeated over and over again: fear not, God is with us. We tackle the issue of addiction and the substance abuse problem in the United States with the song "There Is Hope," and we end with a plea that, through it all, we need to step back, take a moment, and realize that this is an amazing life that we are living. We close with "Don't Miss This Life" for a good reason. With so many distractions pulling us away from family, from God, from the important things in life, we need to stop, listen, and focus on what matters most.
JFH (Scott): Would you like to add anything else?
Dave: I do want to quickly discuss a movement that I started about a year ago. It's called the There Is Hope Movement, and we exist to act as a conduit between those who need help from substance abuse addictions and those who can help. We've partnered with Teen Challenge and local churches in our area and beyond that have addiction programs. The movement began when my 27-year-old nephew died of an accidental heroin overdose in my basement in 2017. He was a good kid, he just had a disease that he couldn't beat. We created the There Is Hope Movement in his memory. If you're struggling with a heroin addiction or any other substance abuse addiction, reach out to us here. We can connect you with someone who can help. There is hope.