Trevor McNevan is a widely recognized name in the world of Christian music. His band Thousand Foot Krutch released their first album of rap/rock music way back in 2000. Since then, TFK has been on a roll with rock albums, many infused with rapped lyrics and hip-hop elements. With that in mind, it was no surprise when Trevor announced that he was working on a hip-hop side project. An awkward misunderstanding that played out on social media led to the project being named
I Am the Storm
(instead of the originally planned As Thick As Thieves) and Trevor's first outing under this moniker is titled
Fight Musik, Vol. 1
. I talked with Trevor personally about this project back during the Winter Jam 2017 tour. This is a project of passion for McNevan and he's been stoked about releasing this material for a while now.
Fight Musik starts out with a couple club-type rap songs in "Beast Mode" and "Freq Show." Trevor cranks up the energy right off the top with two tracks that bring the intensity of TFK in a hip-hop arena. Both songs help to set the tone for the album and will undoubtedly be blasted in church youth groups across the country. "Hip-Hop His(tory)" is Trevor giving a background of the hip-hop legends in which he grew-up listening (Spoiler: There are no Christian artists named). The track features Trevor spitting hard and fast for just over two minutes; no hooks, no chorus, just bars. The history lesson leads into Fight Musik's lead single. I was not personally a fan of "These Lines" when I initially heard it; it just seemed liked a slightly better version of NF. While the song still isn't a favorite, it plays much better in the middle of the album. After some club music and NF-style rap, Trevor jumps to a song that brings to mind the world's most famous St. Louis rapper: Nelly. "Fire in the Booth" has this super catchy groove and guitar that brings to mind shades of "Hot in Herre." It's a personal favorite and is probably the most accessible song to most listeners. "Man vs Machine" has Trevor showing off a bit with his speed and flow and stands out with real drums and big horns -- the sound is a bit reminiscent of a super good marching band jamming out. "Home" is the last real song on the album and sounds closest to anything you'd hear from TFK. Trevor raps and sings over an acoustic guitar and a mild beat. If you heard an instrumental version of the song, you'd never guess it was a hip-hop song. "Who Are We?" has Trevor closing things out with his best Propaganda impression. The track is a poem more than an actual hip-hop song, and is presented over a piano with a synth in the background adding to the mix. The nearly spoken word finale is the most spiritual track on the album and asks who are we as Christians. Fighters or bystanders? It's a poignant way to end things and leaves a lasting impression.
I really wasn't sure what to think of I Am the Storm going in -- especially after the initial impressions of "These Lines," but I was left pleasantly surprised. I found myself listening multiple times in a row--partly due to the short 25-minute runtime, but mostly because I was so intrigued by what I was hearing. I always knew Trevor rapped, but I never realized that he was actually a really talented rapper. His flow is on point and his speed is impressive and whenever rappers can combine the two, it's dynamic.
Fight Musik, Vol. 1 is a really fun listen from front to back and doesn't stick to a single hip-hop/rap formula. Trevor hits a few different styles to keep it interesting and pulls them all off admirably. I don't anticipate that everyone will find the enjoyment that I have in the album, -- especially hip-hop "purists" -- but I do hope that those people can at least find an appreciation for what Trevor McNevan has put together here. This reviewer, however, is super pumped for a Vol. 2!
- Review date: 8/30/18, written by
Michael Weaver
of Jesusfreakhideout.com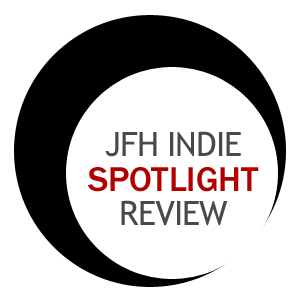 Record Label:
None

Album length:
8 tracks

Street Date:
September 14, 2018

Buy It:
iTunes

Buy It:
AmazonMP3
Beast Mode (3:31)
Freq Show (3:26)
Hip Hop (His)tory (2:24)
These Lines (3:49)
Fire In The Booth (3:28)
Man vs Machine (2:57)
Home (3:43)
Who Are We? (1:14)