A relatively new band, Bella Vita formed in late 2009 as a duo. They wrote a few songs, played a lot of cover songs, and ended up recording a short demo that they quickly sold out of. They played as a duo until early 2010, when they stumbled upons the other bandmembers that make up the lineup they have today. Their first release as a full band is an EP called Flight Patterns. It's six songs that give us a glimpse of who they really are, and a glimpse of a folk/indie band to keep an eye on.
At its core, Flight Patterns is a folk/indie album. That's the main sound that Bella Vita displays, though there's hints of modern worship incorporated as well. The opening track, "Hear The Name," is a good example of the worship aspect. It's a little folky, but it mostly feels like a standard Christian hit radio worship song. It's not a bad song, but definitely the weakest track of the bunch. The rest of the EP fairs much better. "For The Just" is a beautiful southern jam (complete with banjo) about a lost loved one. Nathan Storey's vocals oddly sound almost like Robert Chisolm from Jonezetta (to a degree, not fully). "Some Great City" is one of the songs from their original demo and they wisely decided to use it for Flight Patterns. It goes on for a little too long, but it's a nice acoustic ballad that demonstrates their ability to skillfully use harmonies.
"Winter's Might" still retains some of the folk sound, but works more as an indie rock song. It's still rather tame, but more upbeat than the three previous songs were. It sings about pushing aside everything (including ourselves) to speak the Gospel. "Winter's Might" didn't catch me like some of the other songs at first, but after a couple listens, its beauty is revealed. The next song, "Wait By The Water," is a slow, albeit joyful, track that really keeps the pace low, but sings about the imminent return of Jesus. The combination of the guitar work and vocals go really well together. The only thing I didn't like about it was that it might have been just a bit too slow. Flight Patterns ends with another highlight, "Light Would You Find Me." The banjo makes a triumphant return, adding so much to the song and making a good thing even better. It's clear the glory belongs to God, as they humble themselves and invite God to meet them where they are ("My need is great for deliverance, and desperation is my only hope, take a stroll through the alley way that since yesterday is my home").
Bella Vita has something good on their hands. Though Flight Patterns may have had its weakest song leading it off, getting past it revealed an overall good EP that will hopefully gain the band some credit. With a strong focus on the the love and mercy of God, and the skill to write quality music, Bella Vita could go places. They're one of those bands that could be both popular on radio and popular with those who don't enjoy listening to what the radio offers. Fans of NEEDTOBREATHE, Third Day and Bradley Hathaway should get a copy of Flight Patterns.
- Review date: 12/3/10, written by
Scott Fryberger
of Jesusfreakhideout.com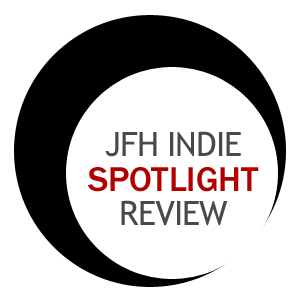 Record Label:
None

Album length:
11 tracks

Street Date:
January, 2010

Buy It:
Amazon.com
Hear the Name (4:42)
For the Just (4:20)
Some Great City (5:35)
Winter's Might (3:52)
Wait by the Water (5:18)
Light Would You Find Me (4:43)