Acting bass player for Come&Live! indie rock band The Sleep Design, John Ball is taking a little bit of time to focus on a solo project he's created. Going by his own name, Ball has just released a short EP, entitled Found Among The Broken. His work with The Sleep Design is extremely recognizable in the EP, but he also has a bit of his own sound mixed in as well.
The Sleep Design has one album through Come&Live! thus far called All That Is Not Music Is Silence. If you're familiar with the album, and then you listen to John Ball's music, you'll notice one key difference: the presence of vocals. While The Sleep Design provided a full-length instrumental album, John Ball sings over the music on Found Among The Broken. His vocals resonate with passion and love, while resembling Micah Boyce, the vocalist of fellow Come&Live! band so long forgotten (though without the intense vocals, as Ball's music never really gets too heavy). His voice isn't one that would necessarily win singing contests, but it accompanies the indie rock oh-so-perfectly.
Musically, Ball brings to the table a sound that isn't new, but very well done. You can hear influences from Abel, so long forgotten and My Epic, but with Ball keeping a touch of his own creativity in it as well. "Can You Feel" and "Found Among The Broken" are upbeat tracks with a lot of energy. He also keeps it slow and reverent when he feels it's called for. The last two tracks have their upbeat moments, but are mostly slower-paced songs. "Who Can Oppose" is about seven minutes long, and despite being toned down, it never feels dragged out. It focuses on God's Word that asks who can be against us if God is for us. Ball gives us a beautiful reminder of the powerful God we serve ("And Your enemies fall at Your feet, hat's why my enemies, they will fall down at my feet"). The closing track is called "Haiti (Be My Hope)." It's as much about the earthquake that hit Haiti a year ago as it is about God's overflowing love and mercy. The song is drenched in humility as Ball asks "How can I justify the blessings You pour out on my life? While some have none, I have so much, yet You still overflow my cup," and later when he sings "May You be my hope just as You are their hope, though it may seem they're on their own, I know they're not alone."
Found Among The Broken is a surprising release. Surprising not only because I had no idea of its impending release until it was already out, but also because it's very good. I wouldn't be surprised to hear Ball providing vocals for The Sleep Design for their next album. This is a good choice for those looking for good indie music to jam to (did I mention yet that it's a free download on his website?), and a great way to get the independent music scene started in 2011.
- Review date: 1/18/11, written by
Scott Fryberger
for Jesusfreakhideout.com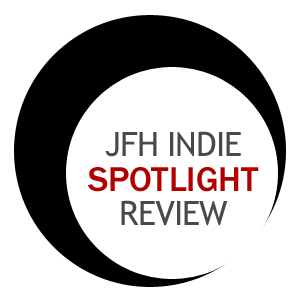 Record Label:
None

Album length:
7 tracks

Street Date:
2010

Get It:
JohnBallMusic.com
Home
Can You Feel
You Are Mine
Found Among the Broken
How I Know
Who Can Oppose
Haiti (Be My Hope)