They may not be household names, but the accomplishments of
El McMeen & Ed Maina
would likely overshadow those of most modern radio artists. While McMeen was writing acoustic pieces that were garnering praise from the New York Daily News and Guitar Player Magazine, Maina was spending his time playing alongside artists like Gladys Knight, The Temptations, Paul Anka, and countless others. Knowing this information before listening to their collaborative effort,
Frets and Reeds: Gospel Style!
, should leave one with some incredibly high expectations.
Frets and Reeds: Gospel Style! is about as on-point of an album title as one could have. The album's tracklist is composed entirely of classic hymns (including the Christmas carol "Go Tell It on the Mountain"), as McMeen and Maina complement each other with wonderfully-played guitar and woodwinds, respectively. It's almost bluegrass-meets-smooth jazz, which, in my head, doesn't sound like a working combination. But these two accomplished musicians really make it work.
Furthermore, neither of them seem to be trying to outshine the other, though they both certainly put their talents on full display. Maina's work is certainly more immediately noticeable, as his is often (if not always) the louder of the two. The first few moments of "Will the Circle Be Unbroken" are a perfect example, opening the album with an unrelenting saxophone solo (the first of many great Maina moments). Meanwhile, McMeen tends to provide more of the song's structure, leading the song along its path with his trusty steel-string guitar. But even then, it's not always a matter of merely strumming along. When you really listen and take note of McMeen's performance, you'll hear the plucking and strumming of someone who knows his craft and knows how to bring a song to life (see "Were You There" and "Power in the Blood" as evidence).
Ultimately, McMeen and Maina make it abundantly clear that this whole project is an act of worship. From the music itself to their Bandcamp page, they make it known that the glory belongs to Jesus. And even without a single lyric sung on the entire album, it's easy to find God's peace while listening. Add to that some true skill and wonderful musicianship, and Frets and Reeds: Gospel Style! becomes an easy album to recommend.
- Review date: 4/19/22, written by
Scott Fryberger
of Jesusfreakhideout.com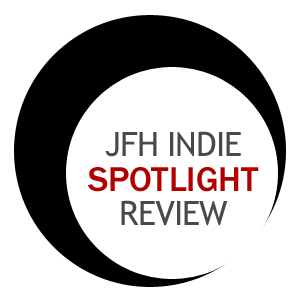 Record Label:
Piney Ridge Music

Album length:
13 tracks

Street Date:
March 11, 2022

Buy It:
iTunes

Download It:
AmazonMP3
Will the Circle Be Unbroken (2:04)
Medley: Once to Every Man and Nation/Joshua Fit the Battle of Jericho (3:25)
Give Me Jesus (3:40)
Were You There (2:04)
Resurrection Power (2:40)
Go, Tell It on the Mountain (3:01)
Angel Band (3:07)
Drifting Too Far from the Shore (3:09)
Jacob's Ladder (3:33)
In the Garden (2:51)
Power in the Blood (3:18)
Medley: Let Us Break Bread Together/Kumbaya (3:27)
Medley: Just a Closer Walk with Thee/What a Friend We Have in Jesus (4:18)