While virtually unheard of a few short years ago, producer
Tommee Profitt
has been making quite a name for himself. Originally making headway as producer for rapper NF, his production credits now extend to include Crowder, TobyMac, Nichole Nordeman, and other CCM industry staples. Profitt's work with Nashville-based singer/songwriter Fleurie has helped propel both of their careers to new heights, and their latest collaboration,
Gloria Regali
, only cements the duo as a force to be reckoned with. While Fleurie's 2018 release,
Portals
, saw her moving towards more of a pop direction than her previous listeners expected,
Gloria Regali
is much more in line with her darker, more melancholic roots. JFH readers may remember her appearance on NF's
Mansion
a few years back, as well as her CCM solo work as Lauren Strahm.
Gloria Regali opens with its title track, thoroughly immersing the listener in what will be a string-heavy, piano and organ-infused 10-track journey. The opener flows smoothly into the second track, "Onward & Upward," which delivers more or less of the same sound and style, though perhaps turned up a notch. (Note: the lyric "fear and fable" is a clever reference to Fleurie's debut EP).
"Noble Blood" is one of the album's best tracks, doing an exceptional job of showcasing Fleurie's floating voice and delivering tasteful lyrics: "mercy, peace, and justice: cherish and protect us / battle-born they send us, covered in our noble blood." From here, the first of two instrumental tracks takes over with Profitt's composition, "Desolation." This instrumental stands out as an excellent piece of art and helps take the album in a slightly different direction.
"Winter's Song" is an excellent (albeit short) album highlight. Upon hearing this song, which heavily mirrors the hymn "Be Thou My Vision," many hymn-inspired lyrical fragments from across the album are brought into focus. "Undone" functions as a crisp shift in tone and is extremely similar in fashion (both lyrically and sonically) to Fleurie's work on Love & War, save for its electronically-infused conclusion.
"Premonition," Gloria Regali's second and final instrumental, sets the stage for the album's epic conclusion with the brooding and building atmosphere it crafts leading into the final stretch. "Midnight Oil" follows after, and is one of the album's strongest tracks. The odd combination of electronic elements, strings, and a choir, in addition to the raw vocal focus, leaves this masterpiece a bit hard to describe. The ingenious lyrics likely carry a few meanings, spiritual and otherwise: "I want a love that can take me down / show me up and cross off all my doubts / I want a fire and a steady man / come on, show me if your love can / write my name in crimson red / cross my heart and back again / I want a kingdom where my love can stand / we're burning that midnight oil."
Boasting sweet and somber lyrics, Gloria Regali's penultimate track "Remembrance" is also its most incredible offering. Simply put, it's one of the loveliest songs I've heard in years; it's only a shame that a magnificent pipe organ wasn't used in the recording; the piece is certainly deserving. "Remembrance" will easily earn a spot on the year-end highlighting list, by merit of both its composition and melody, as well as lyrical content ("like a page with a golden word puts my heart to the test / I'm a weary traveler; you're my heavenly rest / so if you call in the night, if you cry, cry / if you call my name, I will fly, fly to your side / 'cause you're the place I need to find to remember the Light"). The final track, "Sound of War," draws the album to a powerful close.
Ultimately, Gloria Regali is one of this year's greatest surprises. Its cinematic vibes and orchestral arrangements are of the highest quality, perfectly meshing alongside Fleurie's emotionally delivered, intricate lyrics. Her timeless, breathy voice was the best possible fit for this project, and Gloria Regali will indeed leave a profound mark on 2019. If you want to take a quick peek to see if this album is up your alley, I highly recommend listening to "Remembrance," "Midnight Oil," and "Winter's Song."
This album, in addition to January's Ripp + Rice album, raises the question of why we hear so few full-length artist collaborations. In an era where the industry is ever-shifting towards singles and shorter albums/EPs, it's refreshing to experience such a large, joint commitment. Together, Fleurie and Profitt have created a masterpiece; let us hope that it is far from their last one.
- Review date: 4/23/19, written by
David Craft
of Jesusfreakhideout.com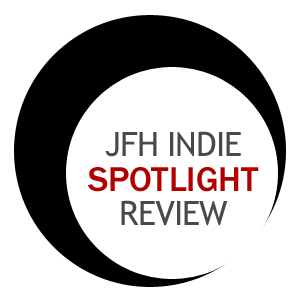 Record Label:
None

Album length:
10 tracks: 35 minutes, 51 seconds

Street Date:
April 12, 2019

Buy It:
iTunes

Buy It:
AmazonMP3
Gloria Regali (feat. Fleurie) (3:24)
Onward & Upward (feat. Fleurie) (3:30)
Noble Blood (feat. Fleurie) (3:40)
Desolation (3:06)
Winter's Song (feat. Fleurie) (2:13)
Undone (feat. Fleurie) (4:07)
Premonition (2:53)
Midnight Oil (feat. Fleurie) (4:05)
Remembrance (feat. Fleurie) (4:46)
Sound of War (feat. Fleurie) (4:07)