John Chuck & the Class
are a hip hop act from Minneapolis comprised of two young, talented artists who have been working together since they were kids. You'll find JC Stroebel ("John Chuck") on the microphone, while Henry Donato ("The Class") provides the music and beats. After a few years and a couple of singles here and there, John Chuck & the Class have finally put out a proper release, in the form of an EP called
Grow Up
.
"Mother of All Intros" is certainly an apt name for an interesting introductive track. In the first half or so, the music is reminiscent of elevator music (ie, "muzak"). Though that sound carries through the whole track, The Class adds a slight orchestral flavor to it, bringing something like Furthermore to mind. In addition to the music, the guys sampled one of those old PSAs from the 1950s; this one in particular, which is about emotional maturity in young boys, goes pretty well with the theme of the album. The debut single, "Business As Usual," is the first proper song on this EP. The track has a bit of a Macklemore feel to it - not just because Chuck calls himself "Church boy Macklemore" in the song; it's just a good comparison. Chuck wastes no time showing off his solid flow and fun, FREE DAPS-esque word play with The Class' mix of traditional and modern, pop-fueled hip hop.
The next two tracks slowly inch themselves into more of a party rap sound. But unlike those usually associated with this genre (Flo Rida, Black Eyed Peas, etc), these songs actually give us both fun and substance. "Grow Up" puts the listener in the bedroom of a seemingly irresponsible John Chuck who has slept in and is late for his new job. The second and third verses bring it back into perspective, with Chuck (and guest vocalist Emmit James) working hard to be responsible adults, working multiple jobs and doing shows to supplement their income. "Where Have I Been All This Time?" keeps the energy flowing, but switches gears as far as the message of the song, as Chuck raps about the love he has for his special lady. I love the jazzy piano and the synthy beats that feel like they may have been inspired by Twenty One Pilots (especially that fantastic bridge).
If there's anything negative to say about the Grow Up EP, it's that it's too short. It's almost criminally short, with only three actual songs. But I guess it ends up being enticing enough to make anyone who listens to it anxiously anticipate more from these guys. John Chuck & the Class have great chemistry and clearly know a thing or two about how to make infectious hip hop. This EP is sure to hit a sweet spot for fans of older Heath McNease or John Reuben, and for only a few bucks, it won't hit your wallet too hard.
- Review date: 8/29/16, written by
Scott Fryberger
of Jesusfreakhideout.com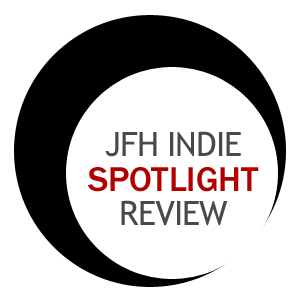 Record Label:
None

Album length:
4 tracks: 13 minutes, 18 seconds

Street Date:
August 16, 2016

Buy It:
iTunes

Buy It:
AmazonMP3
Mother of All Intros (2:08)
Business As Usual (3:12)
Grow Up (feat. Emmit James) (3:58)
Where Have I Been All This Time? (4:00)