The Midwest comes with its fair share of stereotypes. A lot of them are true; for instance, a lot of Midwesterners predominantly listen to country music. However, outsiders might not know that there's an active and thriving hardcore scene that stretches from Lawrence, Kansas to Springfield, Missouri (and other surrounding areas). Take, for example, the Springfield-based act Ever Eden. Formerly known as Ardent, Ever Eden has opened for bands like Rival Choir and Oh, Sleeper, and the band mates are continuing to build its name with their new EP, Illumine.
If you happen to be familiar with Ardent's 2015 release, The Veil, then you can go into Illumine with a reasonably accurate idea of what to expect. But if not, you should go in expecting a strong melodic metalcore sound, with soaring clean vocals and rough, shredding vocals that tend to stay in a higher register. The lighter parts have plenty of atmosphere while the heavier portions contain a nice mix of standard metalcore and a little bit of djent. Tracks like "Latent World" and "Delirium" blend the best of bands like For All Eternity, Colossus, and Fit For A King.
Lyrically, Ever Eden is bold, unapologetic, and honest about their faith. The explosive single "Sacrosanctuary," which features guest vocals from Micah Kinard and Shane Blay of Oh, Sleeper, holds barely anything back in its confrontation of deceitfulness: "So cut off the altar and shut the doors / I can't be seen with you anymore / cut off the circulation / I can't risk the exposure to false doctrine / let the incense burn, let it cover the curse / of the smell of your dirt in the halls of my church / cut off the circulation / I can't risk the exposure to false doctrine." But my favorite lines from this EP come in its closing moments of the title track/closing track. It's a song about doubt and struggling with one's faith in God, but the last verse is written from God's point of view, reassuring His children of who He is and the love He has for us: "I am the light upon your face / I warm you - illuminate the dark that's closing in / and though you're fading and growing dim / My warmth will guide you when you forget / ever present, simply eclipsed / there is no shadow that I haven't lit / and though you're fading, My glow is infinite."
Ever Eden proves to be a promising young act with Illumine. I do think there's some room for growth, but even so, their sound should easily appeal to fans of melodic metalcore, and especially fans of any of the above mentioned bands. I could easily see these guys signing with a label like Facedown in the near future, but regardless, I'll be keeping my eye on them.
- Review date: 4/11/20, written by
Scott Fryberger
of Jesusfreakhideout.com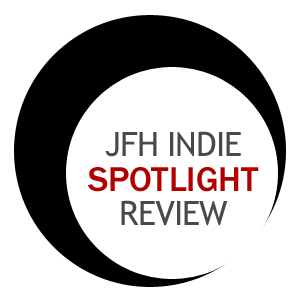 Record Label:
None

Album length:
5 tracks: 16 minutes, 40 seconds

Street Date:
May 1, 2020

Buy It:
iTunes

Buy It:
AmazonMP3
Latent World (2:27)
Senescence (3:35)
Delirium (3:39)
Sacrosanctuary (feat. Micah Kinard and Shane Blay) (3:45)
Illumine (3:14)