In 2005, then-hard rock band Kutless broke the mould by releasing a worship album called Strong Tower. The album featured a host of popular praise and worship anthems (and some originals), but in more of a rock setting than previously performed. Sixteen years later, countless other Christian rock bands have followed suit. Now it's the turn of John Wesley Osborn, the vocalist and songwriter for metal band Diatheke, whose side project, Royal Diadem, is unleashing a worship album that's heavy, but still relatively accessible.
If you're unfamiliar with Diatheke, they're a progressive metal band with elements of metalcore, thrash, and death metal, and all of their singles thus far are lengthy - from 8.5 minutes to a lofty 13. This is where Royal Diadem differs. Though Jesus Over All is largely a metal album, the track lengths are more digestible for an album's worth, and it drops all of the thrash, death, and screaming. Yes, all of the vocals on this album are of the clean-singing variety, save for "Show Yourself Strong (Psalm 68)," which dives into nu-metal territory and brings some rapcore with it. But even with almost entirely clean vocals, the songs are mostly pretty heavy, with classic metalcore-style guitar riffs, plenty of double bass, and Osborn's thick, full vocals that might remind you of a deeper Benjamin Burnley (Breaking Benjamin) or Michael Barnes (RED).
The album is fairly musically diverse, though. While we do get straightforward metalcore in "Praises" and "Let Us Gather," a few tracks heavily feature a much calmer acoustic guitar. "Build My Life" starts off sounding much more like the original Passion version before plugging the amp in, and the album even ends with acoustic versions of two of its louder songs, "Glory and Honor" and "Let Us Gather." Osborn also makes use of string sections, such as in the electric version of "Glory and Honor" (which at times reminds me of Comatose-era Skillet), "Medley of Royalty," and "Worthy Of It All."
Speaking of "Medley of Royalty," this 5-minute journey may be my favorite track here. It efficiently slams together several different classic hymns, starting with "Praise to the Lord, the Almighty," into one of my favorites in "How Deep the Father's Love," and finishing with "Blessed Assurance." The medley also features powerful vocals from singer/songwriter Shelbey MacKay, who would've stolen the show if the glory weren't clearly being given to Jesus.
As with Diatheke, Osborn handles all the composition and arrangements of Royal Diadem's music. He did utilize other musicians for the recording, including Mike Osborn (Diatheke, City of Auburn), and almost half of the tracklist is cover songs, but Jesus Over All gives us a great glimpse of Osborn glorifying the Lord, not just with the simple, worshipful lyrics, but with his creativity and gift of music composition. Yet even then, the lyrics and melodies are effective and congregational. This may not be the metal album to scream and mosh to, but it succeeds in both leading the listener into a time of worship and being well-written.
- Review date: 10/26/21, written by
Scott Fryberger
of Jesusfreakhideout.com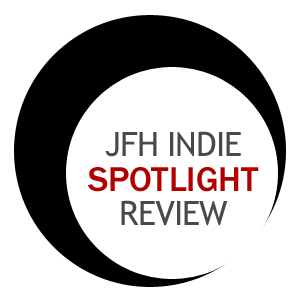 Record Label:
None

Album length:
10 tracks

Street Date:
October 29, 2021

Buy It:
AmazonMP3
Praises (3:10)
Glory and Honor (4:45)
Exalted Over All (4:08)
Build My Life (4:56)
Show Yourself Strong (Psalm 68) (4:44)
Let Us Gather (4:58)
Medley of Royalty (feat. Shelbey MacKay) (5:11)
Worthy Of It All (5:01)
Glory and Honor (acoustic) (4:08)
Let Us Gather (acoustic) (4:16)