Do you like Scripture set to music? How about if it's dramaticized and made into a musical narrative that helps the listener understand some of the intent behind the passages? What about just plain old good music? If you answered yes to any of those questions, then please allow me to introduce you to a wonderful artist called
Psallos
. This group of musicians and singers has been releasing music as described above as well as various albums of doctrinally-sound worship songs.
In previous albums, Psallos has tackled the books of Romans and Hebrews, creating fantastic albums that are based immediately on their respective books and are very lengthy and probably not designed for a single sitting. Conversely, their latest offering covers the Book of Jude, one of the Bible's four single-chapter books, and is roughly a half-hour long. But, as you probably have already guessed, the shortness of the book/album are not an indicator of their depths. The Book of Jude deals with lies, specifically false teachers, witnesses, and prophets; Jude warns of their imminent arrival but also declares that they're already among us (and have been since the book was written almost two millennia ago). Using the idea of "witnesses," the concept of Jude is that of someone interviewing a variety of witnesses as they give their testimonies about the words of Jude. There are also a few tracks that are witnesses testifying in a court, while the opening track acts as a sort of prologue or overture, if you will, that introduces the listener to the themes of the album and features the interviewer telling someone, "Let's start at the beginning," which gets the whole thing going. Of course, with a structure such as this, you can expect plenty of tracks that don't really act as traditional songs; I'd say it's much more like a play that you listen to than a standard concept album, with scenes instead of proper songs.
With that idea in mind, you can still rest assured that there is plenty of great music here. Psallos is a group of immensely talented musicans and songwriters, and Jude is an exciting roller coaster of genre-shifting that makes for a number of surprising turns, but is never too much to handle. The beginning is very orchestral, with a host of strings, trumpets, and oboes, and the music complements the vocal melodies in such amazing ways. This type of operatic and orchestral songwriting is the core of the music, but Psallos isn't shy about experimenting. "Hidden Reefs" is a jaunty, piratey tune; "The Body of Moses" is an upbeat, swing/jazz number with an excellent upright bass line; and "One New Witness" has a very Asian-inspired sound and rhythm.
If you look at the track listing, you'll notice some numbers beside each song title. These numbers correspond to the Bible verses that they're portraying/inspired by/whatever term you'd like to use. This is brilliant, because it shows a dedication to the art of music (for those of us who enjoy paying attention to all the details of an album instead of just blindly hitting shuffle on a Spotify playlist), and it also tells the listener exactly where the inspiration came from. I've gone to the Book of Jude multiple times while listening to this to get some more background on each of these songs. To add to my appreciation of their attention to detail, you might also notice similarities in song titles; for instance, the opening and closing tracks are called "The Kept" and "The Keeper," respectively; the second song and second-to-last song are "Mercy Peace Love" and "Love Peace Mercy," respectively; and the songs directly before and directly after the middle track are "Fruitless Trees" and "Truthless These," again respectively. The somewhat "mirrored" tracklist uses the same approach to song titles as My Epic's 2010 album Yet, and it's just one more little thing to love about Jude.
I could go on and on with all the things I love about this record, but I'd hate to waste time that could be spent just listening to it. Psallos definitely isn't for everyone, and Jude is no exception to that statement, but it's also one of the easiest recommendations I've made so far this year. It's an exquisite album that I've already listened to countless times, and I see many more in my near future - and hopefully at least one in yours.
- Review date: 8/14/19, written by
Scott Fryberger
of Jesusfreakhideout.com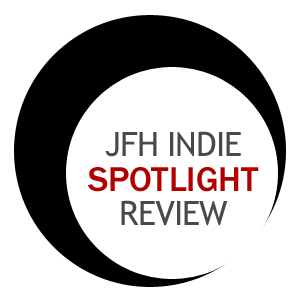 Record Label:
None

Album length:
17 tracks: 29 minutes, 19 seconds

Street Date:
June 27, 2019

Buy It:
iTunes

Buy It:
AmazonMP3

Buy It:
Official Site
the kept (1) (2:29)
mercy peace love (2) (0:42)
be/loved (3) (2:24)
hidden reefs (4) (2:17)
three old witnesses (5-7) (2:04)
waterless clouds (8) (1:13)
the body of moses (9) (2:06)
fruitless trees (10) (0:51)
...woe-cries... (11) (2:18)
truthless these (12-13) (0:46)
the words of enoch (14-15) (1:39)
wild waves (16) (1:39)
one new witness (17-18) (1:38)
wandering stars (19) (1:39)
be/faithful (20-21) (1:22)
love peace mercy (22-23) (0:52)
the keeper (24-25) (3:20)