If someone tells you that ska is dead, don't believe them. Sure, the niche genre is well-past its heyday, but a number of bands are keeping it alive, including the Illinois residents that make up
Must Build Jacuzzi
. Now a part of the growing roster of Indie Vision Music, MBJ is ready to get you skanking once again with their new full-length,
Last Place
, an album that helps them fit in with the other IVM bands while simultaneously standing out.
Technically speaking, Must Build Jacuzzi would probably fall into the "skacore" subgenre, as theirs is a heavier take on the sound, with extra distorted guitars and an emphasis on punk rock. There's even some hardcore influence in a few of the songs. My favorite track on this record, "Smoke Rings," takes a little bit of all of those characteristics and makes for an incredible and intense three minutes of energy. The verses are traditional ska with a wild bass guitar and upstrokes on the electric guitar, while the chorus amps it up with a fast and heavy rock sound. Then there's the bridge, with dissonant guitars, some double bass, and screaming, followed by a few lines chanted in a gang vocal style. It's super unique and these guys pull it off extremely well. MBJ has a rare surprise factor for a ska band, where you just never really know what you're going to get. For instance, "3rd Out of 3 Ain't Bad" is closer to standard 3rd-wave ska, with a sound that mixes in some pop punk. But for every "3rd Out of 3 Ain't Bad," you have a "Shot Through the Window," a song that goes from a Dingees-esque reggae to a cleaner, O.C. Supertones style of ska, then curves into a hardcore punk sound that would make Comeback Kid take notice. MBJ keeps the listener on his or her toes the whole time, and it's quite impressive.
Another thing the band does well is finding a balance in the lyrics. Pop punk and ska have always been known to have a sense of humor, many times at the expense of the band members themselves, and Must Build Jacuzzi is no exception. The humor is mostly found in the song titles ("3rd Out of 3 Ain't Bad," "Quit While You're Behind," "Everything's Coming Up Millhouse"), but then again, the very first track is the band receiving a phone call to be notified they got last place in a battle of the bands, and the final track is an acoustic goodbye song, thanking the listener for listening, while singing with what almost sounds like an Iron & Wine impression.
Most of the songs tackle serious issues, though. Whether it's dealing with self-image, calling out a loved one's bad choices, or talking about the grace of God, these guys are making the most of their platform. "Smoke Rings" employs the latter two in its approach: "I wish the very best of luck to ya kid, I get if that's just the way you want to live, 'cause I believe in a God who longs to forgive, why can't you see you're dying in front of me, why don't you know the One who's known you this whole time, I'll remember you as you were before you threw this all away." Even "Everything's Coming Up Millhouse" manages to get serious, touching on the effects of doubting faith and being shaken by tough circumstances. In a time when so many in the Church are talking about deconstructing their faith, this song makes absolute certain to end on a hopeful note: "I've spent too long thinking about what if and what should have been, the people in my life might start to see a different side of me, I'm sick of running from the things I fear, I'm never perfect but I know that this year I'll be stronger moving onward, I won't back down this time, I feel alive."
I have to admit: when Indie Vision Music announced the signing of Must Build Jacuzzi, I listened to their previous EP, Chugz & Nugz, and I was a bit underwhelmed. But these guys have gone above and beyond, broken out of the genre box, and have written perhaps the best ska album I've heard in many years. And if that doesn't mean anything to you, you can probably still find a lot to like about Last Place. I might have to pick up one of those cassettes; while I do that, go check this out in whatever format you like. It'll be worth it.
- Review date: 5/1/18, written by
Scott Fryberger
of Jesusfreakhideout.com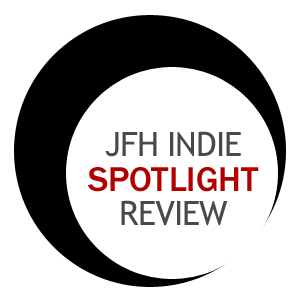 Record Label:
Indie Vision Music

Album length:
11 tracks: 37 minutes, 35 seconds

Street Date:
April 27, 2018

Buy It:
iTunes

Buy It:
AmazonMP3
Last Place (0:19)
3rd out of 3 Ain't Bad (3:57)
Quit While You're Behind (3:05)
I Wish You Would Have Told Me Sooner (4:34)
Smoke Rings (3:02)
Swing Set Summer (3:54) (
Shot Through the Window (3:22)
February Heat Wave (5:17)
Armin Tamzarian (4:13)
Everything's Coming up Milhouse (3:57)
The Goodbye Song (1:55)