At face value,
Leem Of Earth
sounds like a rather familiar indie post-pop/rock band (a la Anberlin or even Paramore), complete with synth-laced guitar lines and a breathy atmosphere. That sense of tired acquaintance might make
Chapter Three
's tight tracklist fly by without leaving much of an impact, but a more attentive listen reveals the EP's unique trademark compared to other similar bands: subversive patience.
"Wishing Well" starts out with an infectious hook of a chorus, and yet, the bridge chooses to push the key and vocal melody to new heights before leading to an electronic overture of an ending. "Dressed For War" features a peculiar blend of electronic and acoustic instruments that stay at a dynamic level of 5 before soaring in the final stretch of its 6-minute runtime. Closer "Army of Dry Bones" somehow feels like a combination of the first two tracks while underscoring the warlike imagery that runs throughout the EP. It comes across as the conclusion to an epic journey despite also taking the time to throw in quite a few musical surprises.
As the finale of a trilogy of EPs, Chapter Three isn't interested in presenting a complete musical picture as much as it is interested in finishing one. That being said, Leem Of Earth makes the statement fairly compelling by abandoning typical song structures while still maintaining clear sonic cohesion. There's enough within these 15 minutes to make this reviewer want to visit the first two chapters, and it should be enough for indie rock fans to give it a few patient listens and try this group out.
- Review date: 6/4/19, written by Mason Haynie of Jesusfreakhideout.com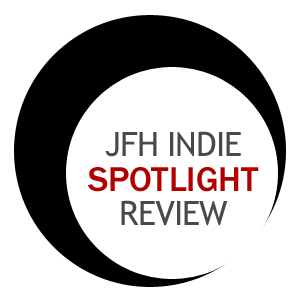 Record Label:
Velvet Blue Music

Album length:
3 tracks: 14 minutes, 40 seconds

Street Date:
June 7, 2019

Buy It:
VelvetBlueMusic.com
Wishing Well (3:58)
Dressed For War (6:02)
Army of Dry Bones (4:42)