In 2015, we were treated to the latest incarnation of
Ethan Luck
solo material, which came under the new guise, Ethan Luck & the Intruders. The eponymous EP featured a Social Distortion-esque punk sound, but Ethan Luck in 2018 sings a different type of song. Working under his own name again, Luck's latest endeavor, a Kickstarter-funded full-length record (his first full-length solo album), sees the multi-skilled musician almost revisiting his days with The Dingees and The O.C. Supertones and diving back into his reggae roots.
For those who don't know, Luck is a multi-instrumentalist. Over the course of his career, he's played different instruments for different bands, and he does them all very well. So it's no surprise that, in addition to the vocals, Luck wrote and recorded the guitars, bass, drums, and keyboards (he may have also written the music for the horn section, but I don't believe he performed any of it). The result is a strong and balanced sound that digs right into the heart of reggae and ska; we're even treated to a little bit of two-tone in "Crash & Burn" and "There's A Light."
Much of the album brings to mind some of the more well-known reggae acts throughout the years. However, the songs all have different quirks or characteristics that help differentiate them. Whether it's an echoey effect on the guitar, a synth-heavy chorus, or using a melodica instead a brass instrument, each song has its own personality.
One of the highlights comes in pretty early on the tracklist: "Can't Go At It Alone." I love the tones of the female vocalis in the hook, which sound great layered over Luck's vocals. The second verse is sung by a guest vocalist named Nate Bergman, the lead singer for the band Lionize. Bergman's band mixes hard rock with alternative, but his vocals have that classic reggae sound, like they were made for it. Other highlights include the mid-tempo "Helpless," and the inspirational tracks "There's A Light" and "Don't Let the Sun Go Down."
I feel like reggae gets a bad rap sometimes - even from me. It's often described as boring or repetitive. And sure, it can be sometimes, just as any genre of music can, but that's not always the case, especially when you have someone like Ethan Luck involved. Luck is clearly passionate about the genre, having been in many bands over the years, and Let It Burn is an album that he handled with the utmost care while putting everything he could into it. As the title track says, "If there's a fire, let it burn." The target audience for this album may be a bit on the "niche" side, but it's enjoyable if you've got the time to devote to it.
- Review date: 10/4/18, written by
Scott Fryberger
of Jesusfreakhideout.com
JFH Staff's Second Opinion
Singer, songwriter and multi-instrumentalist
Ethan Luck
goes back to his reggae and ska roots for his first full-length solo album. In
Let it Burn
, Luck crafts some great songs that are made even better when you remember how diverse this guy is. He has played for everyone from the O.C. Supertones to Demon Hunter to Reliant K, and this album shows a lot of his range, though it's still decidedly reggae. "Crash and Burn" kicks it off with some ska nostalgia while "Helpless" pays homage to Bob Marley. Of the two, "Crash and Burn" shows more of his unique style, but "Helpless" is so perfectly Marley that it also deserves props.
Other highlights include "Can't Go at It Alone," with excellent vocals from Nate Berdgman; the uncharacteristically bleak "Only Gonna Get So Far;" and the infectious ska of "There is a Light." From the arrangements to the performances,
Let it Burn
is clearly a labor of love from a guy who is able to call the shots and release the record he always wanted to make. - Review date: 10/2/18, written by
Andrea Hardee
of Jesusfreakhideout.com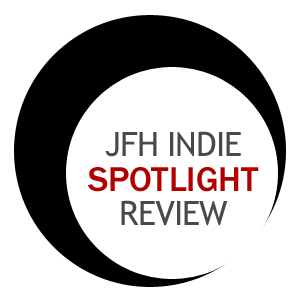 Record Label:
Rebel Waltz Recordings

Album length:
10 tracks: 40 minutes, 13 seconds

Street Date:
October 30, 2018

Buy It:
iTunes

Buy It:
AmazonMP3
Crash & Burn (4:05)
Helpless (4:01)
Can't Go at It Alone (feat. Nate Bergman) (4:00)
Only Gonna Get So Far (4:07)
Let It Burn (3:43)
Stand Down (5:07)
There's a Light (3:22)
Don't Let Me Go (3:51)
Rise Again (3:46)
Set My Soul on Fire (4:11)